THE LEADING YOUNG SONGWRITERS COMMUNITY
"Song Academy is a 'force for good' providing young songwriters with a golden opportunity to showcase their music and get invaluable feedback from some of the best British songwriters at a really formative time in their development". Myles Keller, PRS for Music
Are you a songwriter aged 8-18? Develop creative & musical skills, express yourself, build confidence, have a voice, get your songs heard & receive expert feedback from professional songwriters!
What we offer: After school clubs, holiday workshops, songwriting parties, written feedback on your songs from experts in the music industry and enter our Young Songwriter 2016 competition – judges include Tom Odell, Fraser T Smith, Eg White & Rumer!
Are you a music teacher? Enrich your music curriculum programme with songwriting workshops from professional songwriters. Workshops develop pupils' creative lyric writing, improvisation of melodies, harmonies & rhythms and composition of instrumental parts. Improvisational and compositional techniques are explored at different levels depending on abilities.
What we offer: School workshops within the curriculum and after-school clubs
Are you a professional songwriter? Join our team!
Are you a potential corporate partner? Sponsor our activities to develop young peoples creative & musical talents and be inspired to achieve their dreams.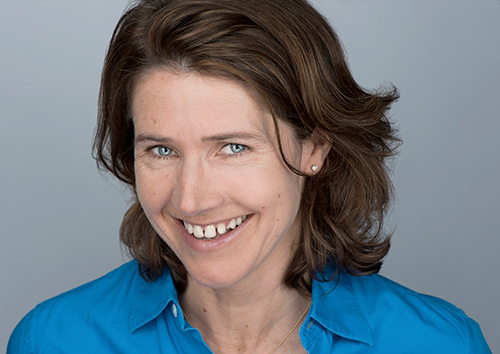 Rowena Atkins
Founder and Chief Executive
An entrepreneur passionate about the creativity and power of young people. The inspiration for Song Academy came from Rowena's eldest daughter Matilda, who recently started writing her own songs. Song Academy nurtures the talent of young people set on being the next generation of songwriters or being dynamic leaders in other creative industries.
Rowena has a background in old and new media at The Economist, Financial Times, The Guardian and United Business Media. Rowena started her career as a Chartered Accountant, moving swiftly into sales & marketing and launching & developing online businesses.
Song Academy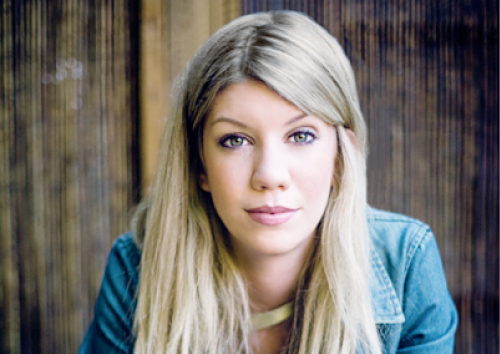 Jessica Sharman
Songwriting Development Leader
Jessica Sharman is a professional songwriter, top liner, producer and musician. Her songs have been used for film, television and radio and she has had multiple releases both with other artists and on her own solo projects.
Jessica graduated from The Institute of Contemporary Music Performance (ICMP) with the Best Overall Songwriter Prize and now works across multiple genres and with a huge range of artists, writers and producers.
Jessica leads our elite young songwriters groups and special projects.
Song Academy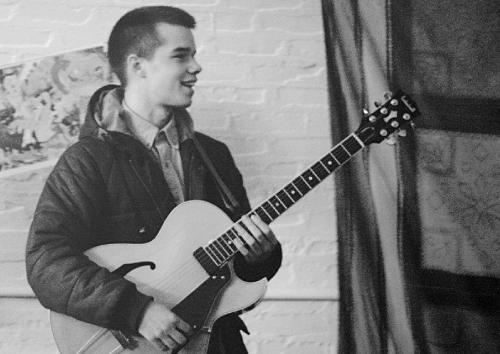 Oscar Laurence
Songwriting Leader
Oscar started his musical education on classical guitar and from a young age he became interested in writing, singing and playing music in a broad range of style. At the age of 22 he has recently finished a degree in jazz performance at Trinity Laban Conservatoire of Music and Dance, where he studied with some of the greatest jazz musicians in Europe. Oscar plays guitar and sings with many different groups and has performed at renowned venues such as Royal Festival Hall, Ronnie Scott's, The Roundhouse and The Vortex. He is currently writing and producing material for an album to be released this year.
Oscar leads our after school sessions in Hammersmith various holiday workshops and school workshops.
Song Academy
Amy Fitz Doyley
Songwriting Leader
Amy is a vocalist, writer, and producer who began her formal musical training at the BRIT School for performing Arts & Technology. Following this, Amy studied Commercial Music (BA Hons.) at The University Of Westminster; this degree was the first in the UK to offer the opportunity to learn, practice and experiment with the artistic and business strategies in today's music industry. She now works within various musical settings, which include; offering educational, creative writing and confidence building workshops, experimenting on personal projects with live musicians and collectives as well as working in a solo capacity, where she manages herself under the name Amy Fitz Doyley.
Song Academy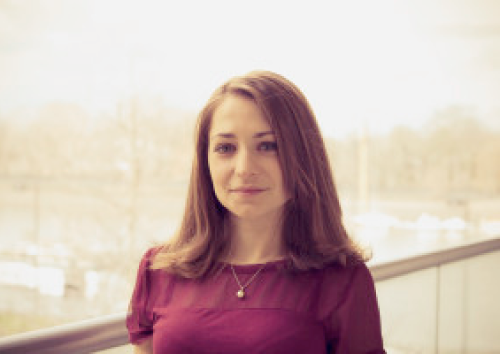 Charlotte Harding
Songwriting Leader
Charlotte Harding is a composer, saxophonist and producer based in London. She graduated from the Royal College of Music studying composition with Mark-Anthony Turnage.
Charlotte has written songs since she was 11 and has worked with various songwriters including Fiona Bevan, Ed Hardcourt and Guy Farley. She currently writes and plays with her two sisters in their folk/pop band 'Isla' and writes music for media with her work featuring on the Discovery channel and various adverts.
Charlotte currently leads our holiday workshops and special projects.
Song Academy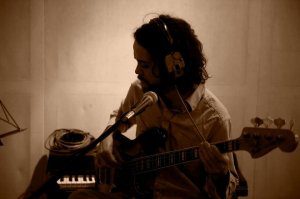 Tali Trow
Songwriting Leader
Tali has been a professional touring musician for close to a decade. He has worked on major label releases for Universal and Island Records, has toured internationally including shows in New York and Washington. He currently produces and plays live as part of Mercury Music nominee Gemma Hayes' band. He plays double bass, guitar,mandolin and sings. He has been teaching since 2006 as a class room teacher, vocal coach, guitar and bass tutor working for Tower Hamlets, the Isle of Wight and privately.
Tali leads Song Academy Hampshire.
Song Academy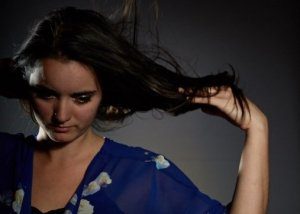 Lilli Unwin
Songwriting Leader
Lilli is currently in her fourth and final year at Trinity Laban studying jazz voice with Brigitte Beraha; other mentors include Nia Lynn, Pete Churchill, Trudy Kerr, Phil Peskett, Simon Purcell and Nick Weldon.
Ensemble experience includes singing with Tomorrow's Warriors Big Band, TrinityLaban Jazz Choir and an Andrew Sisters influenced jazz vocal trio 'The Doodlebugs'.
She is currently leading her own band and exploring songwriting and arranging. Lilli is the songwriting leader at our Hammersmith after school sessions, various holiday workshops and school workshops.
Song Academy
Robbie Boyd
Songwriting Assistant
Robbie Boyd has performed live on ITV's 'This Morning' twice, written a song with the legendary Ray Davies and been regularly aired on BBC Radio 2 by the likes of Graham Norton and Jeremy Vine. He's just released this year's highly praised debut album, 'So Called Man', produced and mixed by Tristan Ivemy (Frank Turner, Magic Numbers). Robbie's forthcoming single, 'Brave', is a stand-out track with a catchy melody that exudes life and positivity, and demonstrates Robbie's versatile vocals along with his band's powerful folk-driven groove.
Robbie is the songwriting assistant for one of our elite young songwriters group.
Song Academy
Miles Pascall & George Husband
Songwriting Leaders
Yorkshire born George Husband first began playing classical guitar from a young age. After discovering YouTube videos he went down the road of self teaching and discovered folk musicians such as Bob Dylan, John Martyn and Bon Iver.
London born songwriter, composer and session drummer Miles Pascall, grew up listening to his Grandmother - a church choir leader, along with his Mother and Aunt - both church choir members, rehearsing hymns and working on harmonies.
Since discovering Pharrell Williams at his Glastonbury 2009 performance with N*E*R*D, Miles was inspired to explore his multitude of creative curiosities.
Elton John - Bernie Taupin, Andrew Lloyd Webber - Tim Rice and Paul Simon - Art Garfunkel are their biggest inspirations.
As a pair, two creative minds as one, George and Miles have come together to work under the name Home. Acoustic singer/songwriters, a Folk/Soul groove duo.
Miles & George lead our Chelsea club.
Song Academy
Greg Evain
Songwriting Assistant
Greg started performing around the age of 9, playing the organ in church. He developed a passion for boogie woogie, ragtime, and later on jazz.
His academic training started at Nantes Conservatoire, and the Catholic University of the West in Angers (Music Degree with honors in 2013). Greg develops a taste for singing through Gospel, jazz, and pop music. He writes his own songs and composes original songs. He loves playing with singers and always enjoys composing and arranging for them.
In France, Greg played in many festivals such as "les rendez-vous de l'Erdre" and "les nuits du jazz" in Nantes "Terre blanche" and "face et si" in the west of France, "Jazz'y Krampouezh" at Pont-Aven. He released his first solo album "all better now" in 2012, 100% auto produced and recorded at home in Nantes.
He is now based in London, studying at Trinity Laban Conservatoire of Music and Dance on a Masters course "jazz piano performance" under the supervision of Simon Purcell.
Song Academy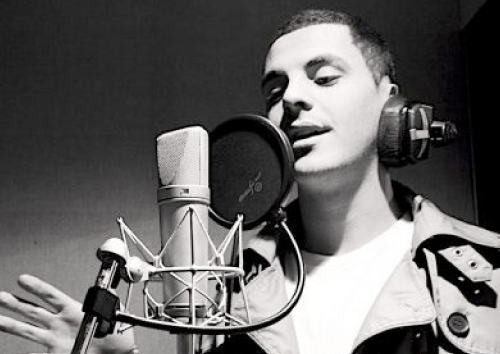 Samir Elshay
Songwriting Assistant
Samir Elshay started his music career at seventeen when he studied for music performance and business A levels at south Thames college. He went on the following year to achieve a higher diploma in popular music performance and songwriting and graduated in 2010. Samir has since been working as a professional songwriter, writing for established and up and coming talent internationally. Samir is currently writing new material for his EP which he is releasing soon.
Samir is the songwriting assistant for one of our elite young songwriters groups.
Song Academy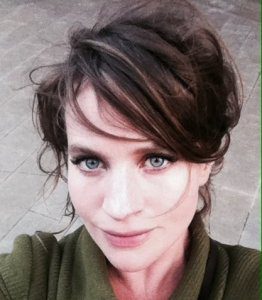 Polly Perry
Songwriting Assistant
Polly graduated from Goldsmiths College, University of London in 2005. Currently she sings, plays the double bass and writes music with four different bands (Polly and the Billets Doux: Provincials: an all girl barbershop-medieval sounding trio: also, a totally experimental group -The Indeterminate Quartet) .. These bands vary in style and genre including Folk, Rock, Blues, Jazz, Gospel, Country, Soul, Funk, Cinematic soundscapes and Experimental music. Polly also enjoys writing Rap poetry.
Her songs have been played on BBC Radio 2,4 and 6 with great support from the regional BBC Introducing shows across the country.
Polly has played Glastonbury a number of times and other major festivals such as Green Man, Secret Garden, Big Chill, Larmer Tree and Wychwood festival.
Polly is the songwriting assistant at our after school sessions in Winchester.
Song Academy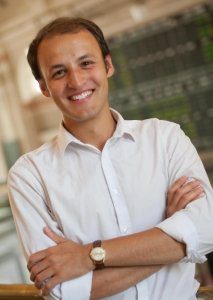 Adam Morris
Songwriting Assistant
Adam works in London as a professional music director, composer, arranger and director. He studied Music at the University of Birmingham, majoring in Conducting, and is also Artistic Director of Rose Bridge Theatre Company.
Adam has been resident Music Director for the Adam Street Singers since April 2010. He is a workshop leader with numerous London performing groups and an accompanist, vocal coach and music and academic teacher. Adam is pianist and vocalist for The Throwbacks, a jazz trio based in the UK.
Adam leads various holiday workshops.
Song Academy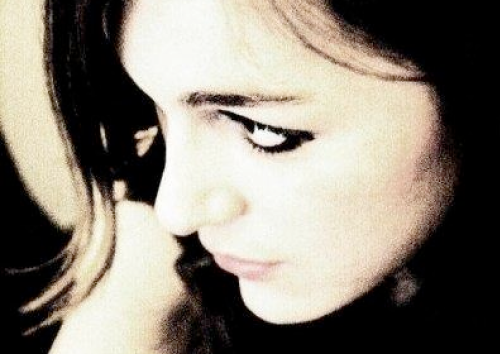 Christina Clunies-Ross
Songwriting Leader
Christina, performing as 'Stina' is an English singer-songwriter and multi-instrumentalist with a distinctive folk/pop sound. Her debut EP 'Call the Guard' has has been played on BBC radio through BBC Introducing and she is currently working on her 2nd EP which is due for release in March.
Christina studied singing, cello and piano at Chethams School of Music in Manchester before gaining a scholarship to attend The Royal College of Music, graduating in 2011 with a BMus Honours degree.
Christina leads various holiday workshops.
Song Academy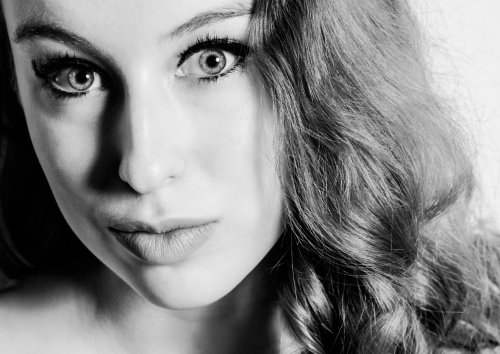 Eden Tredwell
Songwriting Leader
Eden studied songwriting at the Institute of Contemporary Music Performance. She is a classically trained singer with a lot of experience in choral work and working with children. She also has a strong background in musical theatre as part of the Royal Borough Youth Opera, and in jazz, singing with jazz orchestras and workshops with the Laurie Holloway Trio. She is currently developing her own writing and collaborating with young artists.
Eden leads various holiday workshops.
Song Academy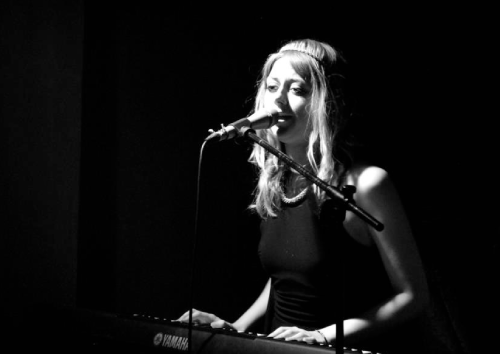 Sophie Ackroyd
Social Media Leader
Sophie Ackroyd is a recent graduate of the Institute of Contemporary Music Performance, where she studied for a Professional Diploma in songwriting. She is currently writing on some exciting up-and-coming artist projects (under her songwriting alias Jamie Alexas) as well as writing music for corporate promotional videos and websites.
Trained as a classical singer, Sophie became a choral scholar at Oxford University while studying for her undergraduate degree and even did a brief stint with a touring opera company.
At the start of 2013, Sophie launched the new music blog PopSlutz which provides regular commentary on the UK chart and pop music scene. Through the blog, she has had the chance to meet and interview some award-winning songwriters, producers and pop stars.
Song Academy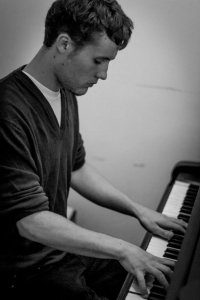 Joe Armon-Jones
Songwriting Assistant
Joe is a pianist and composer recently finished a degree in jazz performance at Trinity Laban Conservatoire of Music and Dance. Tutor at the National Youth Jazz Orchestra and plays with a number of bands including Sumochief, Kalichakra, Ezra, Situation and Big Beat Manifesto.
Joe is the songwriting assistant for our holiday workshops.
Song Academy