GET YOUR SONGS HEARD
&

BE PART OF OUR EXCITING COMMUNITY
We're announcing the top finalists of the Young Songwriter 2018 competition on Tuesday 24th April!
Now in it's 7th year, our competition is the leading international songwriting competition for 8-18 year olds that champions the creative talents of young people, gets their songs heard & unites young songwriters worldwide.
To keep up to date with the latest competition news follow us on our social media channels & help us reach young songwriters around the world!
Our competition is separately judged for the 8-12 and 13-18 age categories across the UK/Ireland with a separate category for International entries.
We're looking for songwriting talent.  Professional recordings are not required as songs will be judged on their originality, lyrics, melody, composition and hit-making potential!  We judge every song on three key elements:  Lyrics, Melody & Chords (see below).  Then there's the S Factor – is it a sensational song!
Lyrics: Demonstrates both technical and artistic competency, highlighting emerging originality. Material is imaginative and technically accomplished with rhyme, meter & creative language.
Melody: Compliments the chord progression and other surrounding musical characteristics. Melodic content demonstrates variety by using range, rhythm and pitch effectively. Demonstrates the ability to write functional harmonic progressions that complement the melodic content. The melody is memorable.
Chords: Harmonic progressions are balanced and provide a sufficient amount of interest throughout the song in relation to the other musical components.
SONG FEEDBACK BEFORE ENTERING
Make sure your songs are the best they can be with our song feedback service.  We can provide insightful written feedback on your songs, looking at three parts of your song: lyrics, melody & production/structure.
"I just wanted to say what a positive, constructive and well laid out piece of feedback this is. Anna is going to be delighted and I know she will learn from what you've said. It will spur her on even further." Graham (Father)
Young songwriters are the future of music. A great song will always stand the test of time far beyond our years. I think this competition is important because every songwriter I've worked with was always waiting to be discovered.
When I was 13 years old I started writing songs, and over the following years I became more and more obsessed with it. But the thing that always kept me awake at night was how to get them out there for people to hear them. This is why I think the Song Academy Young Songwriter competition is a great way to inspire and help through this process, and its something I wish had been around when I was starting out.
I'm very glad to be part of The Song Academy Young Songwriter 2018 judging panel. Good songwriting is the foundation of all good music. This competition is also simply a great way for songwriters to meet other like minded people and I'm happy to encourage anyone to connect and excel in this beautifully expressive art form and cannot wait to hear the songs.
Our 2018 judging panel comprises of a cherry-picked range of influential songwriters and music producers, including Tom Odell, Guy Chambers, Imelda May, Eg White, Nigel Elderton, Lucie Silvas, Tim Laws and Jessica Sharman. All 2018 judges are shown below.
Being a self confessed bedroom musician the Young Songwriter competition has given me the opportunity to take my songs into the real world.
Not only do professionals hear my music, but there's also a lot I can learn from the other young songwriters around me.
It encourages young people to believe in themselves.
I like how it is focused on songwriting and not particularly vocal or instrumental talent, especially in this day and age, where that's a critical factor for success. But if you can write a hit, it's arguably more impressive than if you can sing one, and I think this competition shows that.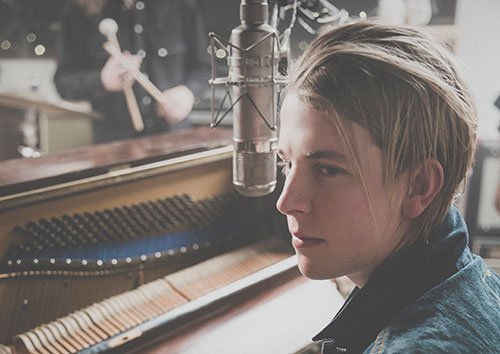 Tom Odell
Tom is an award winning English singer-songwriter. He released his debut EP, Songs from Another Love, in 2012, and won the BRITs Critics' Choice Award in early 2013. His debut studio album, Long Way Down, was issued on 24 June 2013, shooting straight to No 1. In 2014, Tom won a prestigious Ivor Novello as Songwriter of the Year.
His second album, Wrong Crowd, produced with the help of producer Jim Abbiss, best known for his work with Arctic Monkeys, Kasabian, and Adele, among others, was released on 10 June 2016.
We are eagerly awaiting the launch of his third album due to be released very soon!
Song Academy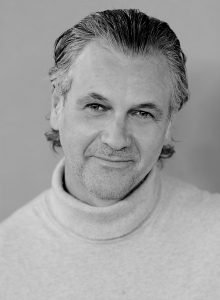 Guy Chambers
An award winning (including three BRITS, three Ivor Novello awards & a Q classic Songwriter award) and recording breaking songwriter, producer & musician. Guy is perhaps best known for his collaboration as a songwriter and producer with Robbie Williams on five massively successful albums – Life Thru A Lens, I've Been Expecting You, Sing When You're Winning and Escapology.
Over the years he has written and produced for Diana Ross, Tom Jones, Tina Turner, Kylie Minogue, James Blunt, Scissor Sisters, Rufus Wainwright and Mark Ronson among many others.
Song Academy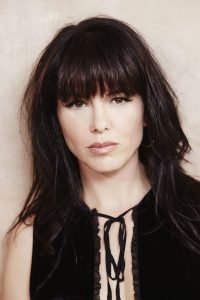 Imelda May
Imelda May is one of Ireland's most celebrated artists - a singer, songwriter and multi-instrumentalist. Her recently released fifth album 'Life Love Flesh Blood' was produced by the legendary T Bone Burnett.
Life Love Flesh Blood shows a change of musical direction. "I love the rawness of rockabilly but it's just one of the many musics that inspired me. I also love my punk, blues and jazz and it was always mixed in there." It is the strength, character, wit and emotion of the songwriting that ultimately sets this album apart from Imelda's previous work.
Imelda has performed with Lou Reed, Smokey Robinson, Tom Jones, Meat Loaf, David Gilmore, Sinead O'Connor, Wanda Jackson, Lulu, Paolo Nutini, The Dubliners, The Chieftains, U2, Robert Plant and many more.
Song Academy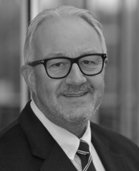 Nigel Elderton
Nigel is the chairman of PRS for Music which represents the rights of over 118,000 songwriters, composers and music publishers in the UK. With over 40 years' experience in the music industry, Nigel began his career at Chappell Music in 1975 and joined EMI Music Publishing a year later where he remained for the next 12 years working in many areas of publishing both creatively and administratively.
In 2005, he was awarded the Gold Badge of Distinction by the British Academy of Songwriters, Composers and Authors (BASCA) and in 2007, was invited to become a Fellow of the Royal Society for the Arts (FRSA). More recently, Nigel was awarded the Music Publishers Association's highest honour the MPA Gold Badge for distinguished service to the music publishing industry.
Song Academy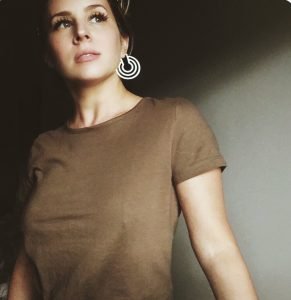 Lucie Silvas
Multi-Platinum selling recording artist and songwriter. Her last album, "Letters To Ghosts" received critical acclaim world-wide and had her on non-stop sold-out tours with the likes of Chris Stapleton, Little Big Town, James Bey and many, many more. Lucie resides in Nashville, TN where she continues to win the support of critics and fellow artists, alike. This year she will be releasing the long-awaited and much-anticipated follow-up album, "E.G.O."
Song Academy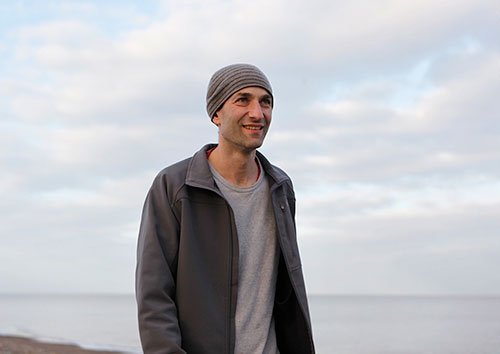 Eg White
Grammy award winning songwriter and producer and musician. Eg is primarily known for his work with successful commercial pop acts such as Adele, Florence and the Machine, Tom Odell, Sam Smith, Will Young, James Morrison, Pink, Maverick Sabre and Rebecca Ferguson.
Song Academy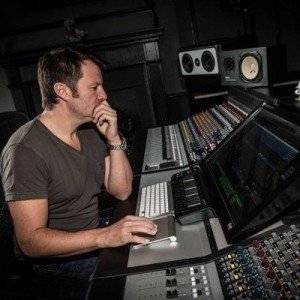 Tim Laws
Tim is an Ivor Novello nominated, ASCAP award winning songwriter and record producer probably best known for co-writing Gabrielle's multi-million selling hit 'Dreams' and for my work with Lighthouse Family on their 3 studio albums.
He's recently been working with: Jan Sievers, Scarlette Fever, Chromatone, SHE, Seth Lakeman, Rubylux, Pere Aristone and Mel C, Billy Ocean, Roachford.....
He's also written, produced and mixed songs for many, many other artists including Babyface, Stevie Wonder, INXS, Daryl Hall, Gabrielle, Lighthouse Family, Five, Liberty X, Sugababes, Will Young, Mark Owen, Billie Piper, S-Club 7, Kenny Thomas, Kavana, Ce Ce Rogers, Holly Valance, Emma Bunton, Atomic Kitten, Blue and S-Club Juniors (to name quite a few!!). Other hit singles include Liberty X's top 10 hit 'Holding On For You', Mark Owen's debut solo single and number 3 hit 'Child', and even Billie Piper's number 3 Christmas hit 'She Wants You'.
Song Academy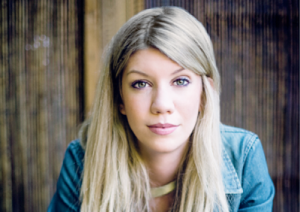 Jessica Sharman
Jessica Sharman is a professional songwriter, topliner, producer and musician.
Her songs have been used worldwide for film (The Inbetweeners 2), TV (Made In Chelsea, Saving Hope) and advertising (Burberry).
She's had multiple radio plays, including consecutive weeks spent on Radio 2's A list (Carry You Home, Ward Thomas). She also co-wrote over a third of the Ward Thomas' second album Cartwheels, which went straight to Number 1 making UK Music History by being the first Country album to reach top of the charts.
Song Academy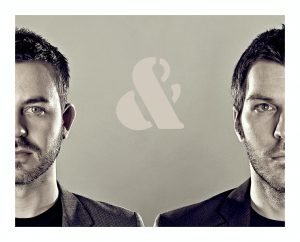 Sodajerker
Sodajerker is the songwriting team of Simon Barber and Brian O'Connor. Their podcast, which features long-form interviews with successful songwriters, has been downloaded millions of times since its launch in 2011. During the 100+ episodes to date, guests have included Paul Simon, Alicia Keys, Noel Gallagher, Cat Stevens, Rufus Wainwright, Neil Finn, Suzanne Vega, Eg White, Guy Chambers, Billy Bragg, KT Tunstall, Johnny Marr, Gilbert O'Sullivan, Gary Numan, Ben Folds Five, Neil Sedaka, "Weird Al" Yankovic, Joan Armatrading, Andy Partridge, Jimmy Webb, Imelda May and Tom Odell, among many others.
Song Academy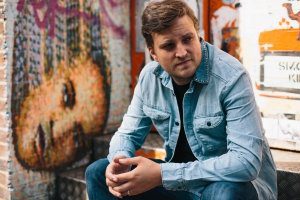 James Walsh
After almost a decade with his enormous yet somehow tender, fragile voice fronting multi-million selling band Starsailor, James Walsh has emerged as a singer-songwriter in his own right, with the arrival of his debut solo album, TURNING POINT.
He's written songs with Eliza Doolittle, Melanie C, Suzanne Vega and collaborated with songwriter/producer Sacha Skarbek in the album 'Lullaby'.
TURNING POINT was recorded last autumn at Genesis' legendary Fisher Lane Studios and produced by Harry Rutherford. The songs are inspired by his love of music including, vocally, Van Morrison and Dion, and musically Bruce Springsteen, as well as such stories as that of eccentric explorer Richard Burton.
Song Academy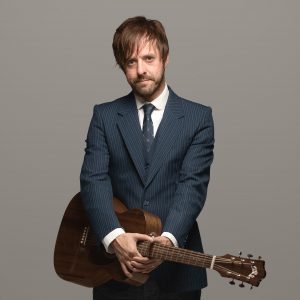 Keith Ayling
Keith Ayling is a singer, songwriter and arts entrepreneur.
Described as tenacious, eclectic and 'something of a polymath', (Fatea Magazine, 2015) Ayling has succeeded in a music career spanning over four decades whilst also working on projects in the arts, music education and media. He has released 14 albums, performed across Europe, India and Canada as well as gaining a Masters degree in songwriting. In the late nineteen nineties and early 21st century Keith Ayling was one of the most influential musicians in UK CCM. 'Alongside Delirious and Fono, this is as good as UK CCM gets', confirmed music editor Tony Cummings.
In the last two years he has become hugely influential in teaching songwriting, working for The Prince's Teaching Institute, Music Education Expo, Cambridge University as well as becoming Senior Lecturer in Songwriting at Leeds College of Music.
Song Academy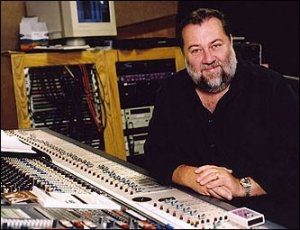 Nigel Wright
Nigel's career as music producer, orchestrator and songwriter has scored five Number one singles, 31 Top 20 singles and a string of platinum albums with recording artists as diverse as Madonna, Shakatak, Mezzoforte, Barbra Streisand, Boyzone, Sonia, Take That, Sinitta, José Carreras, Robson & Jerome, Michael Ball, Sarah Brightman, Cliff Richard, Connie Fisher, Paul Potts, Andy Abraham and Ray Quinn.
Nigel's career in theatre and film include serving as the music producer for Andrew Lloyd Webber, in a successful partnership.
Song Academy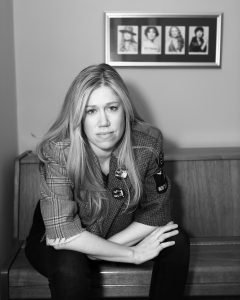 Sophie Daniels
Sophie is Head of Songwriting at The Institute of Contemporary Music Performance where she has been teaching for over ten years.
Initially from a varied musical education background of pop music, classical and musical theatre, Sophie's career in music has comprised; performing, writing and recording, roles at major record labels and a constant passion for teaching and enquiry in the world of popular music and songwriting.
Sophie's work as a songwriter has been particularly within the genres of Country, Pop and Folk. She is currently working with Americana Artists; Hannah Rose Platt, Kaity Rae and Megan O'Neill and Pop Singer/Songwriters; Laura Welsh and Liv Austen.
Sophie runs the innovative Masters programme in songwriting at ICMP which combines the study of Creative Process and hands on tuition in songcraft and hit songwriting with the latest in academic enquiry.
Song Academy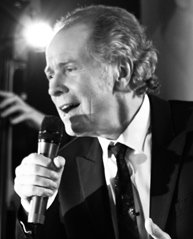 Barry Mason
Barry has written for some of the world's greatest mucical icons such as Tom Jones, Rod Stewart, Barbara Streisand, The Drifters, Englebert Humperdink, Charles Aznavour, The Fortunes, Edisn Lighthouse, Des O'Connor and Elvis Presley.
His much loved classics include, Delilah, The Last Waltz, Love Grows (Where My Rosemary Goes), There Goes My First Love, Love is All, Les Bicyclette de Belsize and I pretend.
Song Academy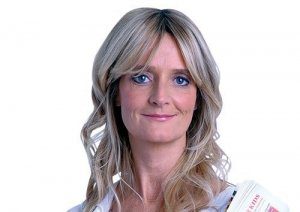 Nicky Cox
Nicky is one of the founders and editor of First News, the leading children's newspaper
Before founding First News along with Piers Morgan back in 2006 Nicky worked at the BBC launching more than 50 children's magazines ranging from Teletubbies to Top of the Pops.
She has done regular speeches at Downing Street and The Houses of Parliament and tours UK schools every year with campaigner Henry Winkler promoting the awareness, acceptance and brilliance of children with learning challenges.
Nicky was awarded an MBE by the Queen in 2009 for her services to children.
Song Academy
Voice In A Million
Our aim is to present an opportunity of a lifetime for school children from all backgrounds throughout the UK to come together united in song and perform in front of their own family and friends and indeed members of the general public.
In the words of VIAM founders and adoptive parents, Robert and Jo Garofalo, "Through the accessibility of music we aim to bring to the public's attention the importance of adoption and fostering children of all ages. Millions of children need 'forever homes' and we must never lose sight of this goal. Adoption is love to a child in care."
Song Academy
0
Weeks
0
Days
0
Hours
0
Minutes