Ah, my first blog, *gives one's self a pat on the back*. For those of you who are reading and don't know me, I'm Rebecca Devereux: a newbie to the wonderful team at Song Academy. I started in January, assisting at Tuesday's school in Chelsea, and despite having written and studied song-writing from an early age, I feel I've learnt more in the last few weeks about what it takes to be a great songwriter than ever before. Over the next few weeks, I hope to record my findings and explore this creative practice through a series of blogs and interviews with current artists and songwriters in the industry; but first, I thought it might be interesting to explore my own process…
11.25 p.m. Jan 20th, 2015.
I can't sleep. I sit staring at a blank page in my old, tatty 'musical musings' notepad. A brand new inky pen is perched neatly next to it and 88 untouched piano keys glare back at me. You see, song-writing has always been a therapeutic process for me. I had practically filled my tatty 'musical musings' notepad during my first term at university, in the midst of dealing with homesickness and many nights of disrupted sleep. Instead of lying in bed and allowing my mind to race, I would sit beside my Yamaha keyboard and scribble my thoughts into a miraculously organised poetical form. A melody would surface just as quickly as the lyrics had tumbled from my busy brain onto the blank page. In what seemed like no time at all, a new song had been born. My mind would begin to settle and I would very often fall asleep on the keys that were responsible for lulling me, very quickly, back to normality.
I always found it funny, if unsurprising, that my most inspired moments and creative 'splurges' often occurred at my most difficult times. Emotionally fuelled events in my day-to-day life were often followed by a mad rush to find my nearest piano, paper, pen and recording device. On reflection, I must have known the lyrical content of my songs would relate to a listening audience—I was not the first to face these life troubles and I certainly wouldn't be the last—yet they were rarely, if ever, publicly performed. It felt like the equivalent of reciting my personal diary to a room full of strangers, it just didn't feel right. I was scared of being judged. I felt as vulnerable as an insect under a giant magnifying glass.
Eager to perform and test my wavering nerves, I began practising song-writing with stricter boundaries and make-believe content. Instead of writing songs that struck a personal chord, I would create fictional characters, fictional lives, fictional highs and fictional lows. A blues song about a woman trapped in an unhappy marriage. A folk song about a sparrow who struggles to take its first flight. A jazz tune about the man who lives on the moon and, most recently, an acoustic tune about a Tyrannosaurus rex who plays a ukulele… seriously. It certainly made it a lot easier for me to perform, knowing that I wasn't inviting people in to peek inside the story of my life, but in terms of my connection with the audience, I felt that something was missing. I felt like I had lost a bond of some sort, a trust, a sincerity.
12.04am. Jan 20th, 2015.
I look down at my notepad. Still empty. The unused pen is looking rather sorry for itself now. I think back to my first few sessions assisting at the academy: the freedom of the children's writing, and their natural ability to balance their own life experiences, likes and dislikes with intriguing, fictional, interesting stories. Using song-writing as a form of self-expression, to a degree, seemed to be a rather instinctive process for them. Whether they write a fictional lyric, or detail a personal life event, the sincerity of their songs is reflected in the imagery and melodic and harmonic content that seems most natural to them. I'm so proud to be mentoring these young creative minds, and feel as though I am learning just as much from them as they are from me. Suddenly, I find myself scribbling and the empty page is soon full. Personal stories and symbolic imagery weave together like colourful tapestry. A new song is born, and now it's time to sleep…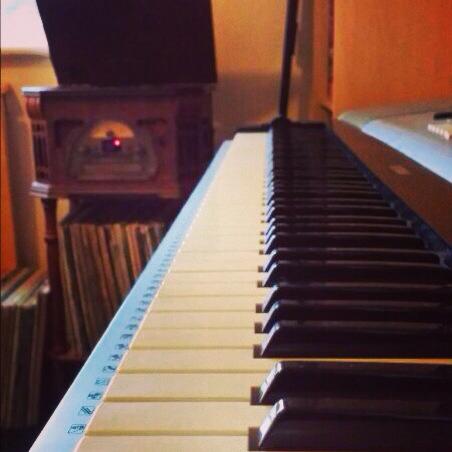 Follow us to keep up to date on our most recent activities-
https://twitter.com/songacademyUK
https://www.songacademy.co.uk/wp-content/uploads/2015/02/bigstock-Writers-Block-7222593.jpg
1064
1600
Rebecca
https://www.songacademy.co.uk/wp-content/uploads/2015/01/masterlogo1.png
Rebecca
2015-02-18 20:46:02
2015-02-18 23:49:44
Musical Musings of a Songwriter