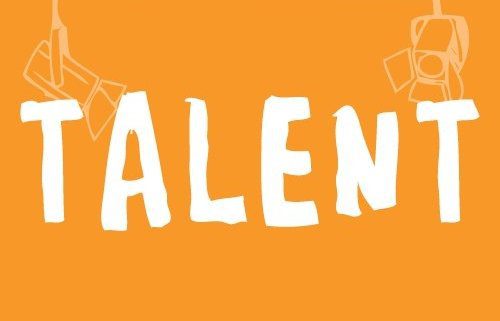 We've had a fantastic start to our Young Songwriter 2014 competition!  Budding young songwriters across the UK and Ireland are sending in their own original songs about things that matter to them.  It's amazing hearing what inspires them to write songs.  Have a listen to our featured songs of week one here: 7-12 year old entrants and 13-18 year old entrants and see below what they're all writing about.
So what are they writing about?  7-12 year olds are writing inspiring songs about what it's like growing up and being happy with who they are and having fun in the moment, things they love like sleepovers and playing the guitar, the importance of a family and remembering loved ones.
Here are some great lyrics from our 7-12 year olds entrants;
Growing Up "Growing up is harder than writing a song, Writing a song is short and growing up is long, For growing up there's no technique, Just be yourself and be unique. I'm growing up, just take me for who I am".
Photographs"When photographs were of present times and everything just went in rhymes I just want it all back"
Sleepover "It's a great day We're having a sleepover No sleep, just movies and songs Tonight we're gonna party forever.
Guitar Zone "I'm strumming my guitar…and I'm singing in a dream And the words just keep on flowing and I feel so happy"
Proper Family "I need a proper family, someone to be there for me, someone to comfort me, a daddy and a mummy. Just trust me"
Our 13-18 year old entrants are writing about relationships and love – the spontaneity of the moment you first realise that you have a connection with somebody, opening up and trusting people, the first mistakes, arguing about futile things, being wild with friends, breaking up, getting back together, impact of hurtful words.  Also many uplifting songs about living your life to the full and accepting people for who they are, the balance between living now and planning ahead, how small we are in the world but if we take more interest in the world we'll be bigger within the vast world.
Here are some great lyrics and song titles from our 13-18 year old entrants:
Zoom Out "Deep in this world. Deep in this whirlwind. It's moving so fast. No one notices what's past. Living for the now I can't look to my future. From one day to the next. Running after the times. Trying to keep up with deadlines .You've gotta zoom out za za zoom out"
Stand Tall "If you can conceive it I believe you can achieve it"
Amigos Amigas "Now you're sitting here telling me that I'm out of line. I think you're out of key, we should be singing the same melody.  You're my alarm slash lullaby.  My enemy salsh alibi.  I'll slash jealousy like a samurai"
Here I am "You give me the daylight when I can't afford the sun you make me feel like I'm the only one.  You give me the night sky when it's bright you make me feel like I'm going to be alright
Better Than Goodbye "Deep brown eyes and a burning desire to change the world Don't look back, we're flying high above, ten feet tall, held up by our love"
When In Rome "You've got a pocket full of dreams and a fear of flying, no space to grow your wings so I'll lend you mine. One word from your lips and I'm seeing stars"
If They Only Knew "Someone saw the damage, someone saw the marks, someone saw through the false pretences, someone saw the scars, someone saw through her, right from the start, someone saw the missing pieces, in this girl's hear, she felt crazy she felt mad, she felt useless, she felt sad she was tired she felt so alone, if only someone knew, if only someone had known"
Don't Cross The Line "Took me to the edge We're running out of time But I'm begging you Pleading you Don't cross the line"
United "For a day, for a minute, for a second.  Why can't be just be united"
Click here to listen to our SAYS14 entrants songs so far – and to enter!
If you know any budding young songwriters – please send them our way!
SAYS14 is sponsored by PRS for Music, Dawsons Music and Tech Music School.
https://www.songacademy.co.uk/wp-content/uploads/2015/01/tiles-06.jpg
500
500
songacad
https://www.songacademy.co.uk/wp-content/uploads/2015/01/masterlogo1.png
songacad
2014-02-10 14:07:40
2015-02-04 12:25:56
SAYS14 week 1 entries