WINNERS DAY AT EMI STUDIOS
The winners & runner-ups of the Young Songwriter 2015 competition are…
7-12 year old category winner: Rosie Sullivan from the Outer Hebrides, Scotland with 'Runs from the storm'
Runners-up are 'Behind Your Eyes' by Rachel Howles from Worcestershire and 'The Taste of Dust' by Fintan Rawsthorne from Kent
Special commendation to Ashley Tubridy from Ireland for 'Shooting Stars'
13-18 year old category winner: Aidan Reid from West Berkshire with 'Battle Cry'
Runners-up are 'Faith' by Emi McDade from Gloucestershire and 'Regret It Straight Away' by Connor Mullally from Norfolk
Special commendation to Roman Lewis for 'Confession' from Chelsea, London and Gilska Weerakkody from Chiswick, London for 'Affections'
7-12 YEAR OLD CATEGORY FINALISTS
Runs from the storm by Rosie Sullivan, The taste of dust by Fintan Rawsthorne, Never giving up by Neena-Mae Spencer (West Midlands), Headphones by Fintan Rawsthorne, Behind your eyes by Rachel Howles, Wait for me by Rosie Sullivan, Why can't the world be friends by Christina Aspen-Serrao (Lancashire), Why do I feel this way by Peter Barrington (Bedfordshire), Shooting Stars by Ashley Tubridy, Disco Crazy by Sofia Goodale, Lucy Benton, Annabel Yeatman & Ira Khosla (Winchester).
Link to our Soundcloud 7-12 year old category finalists playlist
13-18 YEAR OLD CATEGORY FINALISTS
I'd do my best for you by Natalie Shay (Enfield, London), Faith by Emi McDade, Undertow by Bella Beney (Dorset), Happy little dark cloud by Laura Brown (Essex), Confession by Roman Lewis, Up in smoke by Sam Easton (Kent), Regret it straight away by Connor Mullally, Affections by Gilska Weerakkody, Battle Cry by Aidan Reid, Wave watching by Bethany Terry (Kent).
Link to our Soundcloud 13-18 year old category finalists playlist
This wonderful competition empowers young songwriters, enabling them to showcase their talent and offering them a 'one of a kind' opportunity to gain crucial feedback from some of the very best British songwriters. In the early stages of a career, this kind of help is like gold dust and really enables industry newcomers to build strong, sustainable careers.
Young songwriters are the future of music. A great song will always stand the test of time far beyond our years. I think this competition is important because every songwriter I've worked with was always waiting to be discovered.
When I was 13 years old I started writing songs, and over the following years I became more and more obsessed with it. But the thing that always kept me awake at night was how to get them out there for people to hear them. This is why I think the Song Academy Young Songwriter competition is a great way to inspire and help through this process, and its something I wish had been around when I was starting out.
Our judging panel comprises of a cherry-picked range of influential songwriters and music producers, including Tom Odell, Naughty Boy Eg White, Fraser T Smith, Jamie Scott, James Walsh, Josh Record and Nigel Wright. All 2015 judges shown below.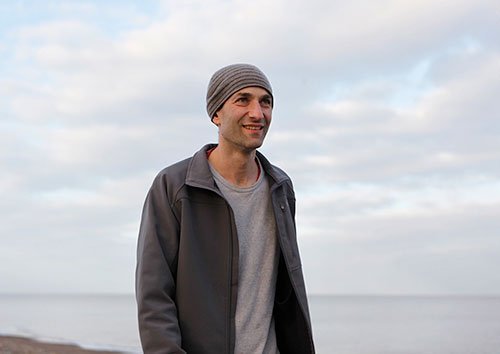 Eg White
Grammy award winning songwriter and producer and musician
Eg is primarily known for his work with successful commercial pop acts such as Adele, Florence and the Machine, Tom Odell, Sam Smith, Will Young, James Morrison, Pink, Maverick Sabre and Rebecca Ferguson.
Song Academy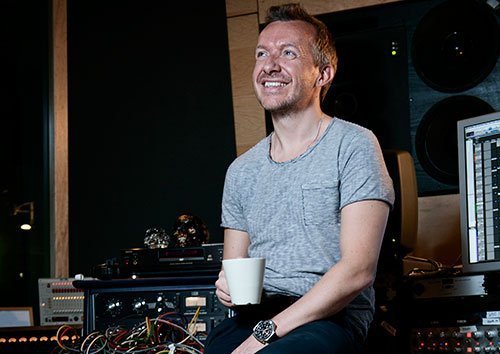 Fraser T Smith
Grammy award winning songwriter, producer and mixer
Based in London, Fraser has worked with a diverse range of artists including Adele, CeeLo Green, Ellie Goulding, Birdy, Sam Smith, Example, Rita Ora, Taio Cruz, Quadron, The Kaiser Chiefs, Britney Spears, James Morrison and Keane.
Song Academy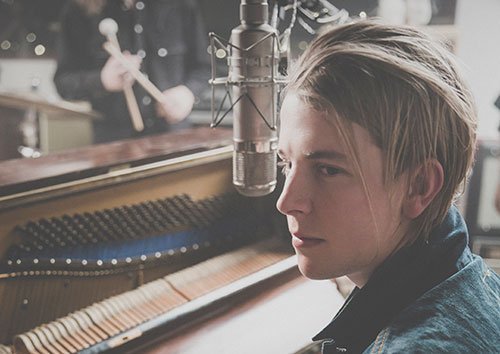 Tom Odell
If there's a certain youthful diffidence surrounding the remarkable Tom Odell it's tempered with a sense of self-awareness, which totally belies his mere 23 years on this planet.
In October 2012 Tom Odell released his debut EP 'Songs From Another Love', the title track of which helped lead Odell to make his debut TV performance a mere month later on Later…with Jools Holland. Following a flurry of mass critical acclaim Tom was swiftly nominated in the BBC Sound Of and MTV Brand New polls, and in February 2013 was presented with the prestigious BRIT Critics' Choice award.
Released in June 2013, 'Long Way Down' shot straight to number 1. In 2014, Tom won a prestigious Ivor Novello as Songwriter of the Year. Odell was nominated for two BRIT Awards in February 2014 for British Male Solo Artist and Breakthrough Act.
Song Academy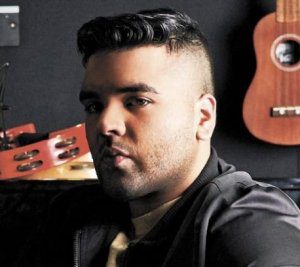 Naughty Boy
Shahid Khan, known by his stage name Naughty Boy, is an English songwriter, record producer and musician.
In 2012 Naughty Boy produced two top-ten records for UK rappers Chipmunk and Wiley, both featuring Emeli Sandé. Naughty Boy and Sandé later formed a writing and production partnership. He has worked on records for Leona Lewis, JLS, Cheryl Cole, Jennifer Hudson, Alesha Dixon and Tinie Tempah, among others.
In 2013, Naughty Boy released his debut album Hotel Cabana. The set features Sandé, as well as Ed Sheeran, Gabrielle and others. It was preceded by the release of the top-ten single "Wonder" (featuring Sandé), the number one hit "La La La", featuring Sam Smith and "Lifted" another collaboration with Sandé . His debut album peaked at number two in the UK. On 19 October 2013, Naughty Boy's "La La La" was awarded 'Best Song' and 'Best Video' at the MOBO Award's 18th Anniversary.
Song Academy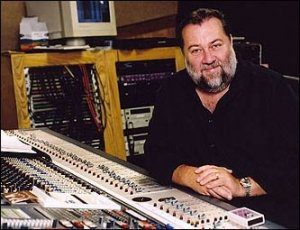 Nigel Wright
Nigel's career as music producer, orchestrator and songwriter has scored five Number one singles, 31 Top 20 singles and a string of platinum albums with recording artists as diverse as Madonna, Shakatak, Mezzoforte, Barbra Streisand, Boyzone, Sonia, Take That, Sinitta, José Carreras, Robson & Jerome, Michael Ball, Sarah Brightman, Cliff Richard, Connie Fisher, Paul Potts, Andy Abraham and Ray Quinn.
Nigel's career in theatre and film include serving as the music producer for Andrew Lloyd Webber, in a successful partnership.
Song Academy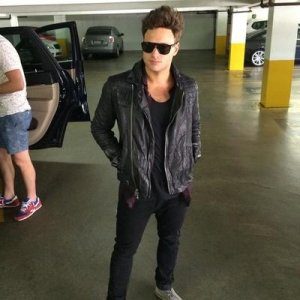 Jamie Scott
Jamie is an extremely successful British singer, songwriter and producer. His latest single 'Unbreakable' has had rave reviews. Jamie has had major success as a song writer with many artists and is one of the main collaborators with One Direction, including singles "Story of My Life", "Night Changes", "You & I", "Midnight Memories" and "More Than This".
Song Academy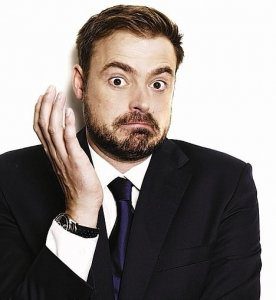 Jamie Theakston
An established TV and Radio presenter and actor, Jamie Theakston has become a household name in Britain thanks to roles on mainstream terrestrial shows such as Live and Kicking, Top of the Pops and more recently, through his regular work on Heart FM's weekday morning slot with co-presenter Emma Bunton.
Song Academy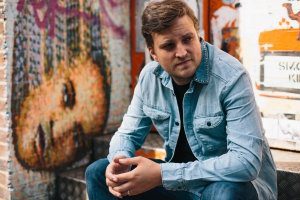 James Walsh
After almost a decade with his enormous yet somehow tender, fragile voice fronting multi-million selling band Starsailor, James Walsh has emerged as a singer-songwriter in his own right, with the arrival of his debut solo album, TURNING POINT.
He's written songs with Eliza Doolittle, Melanie C, Suzanne Vega and collaborated with songwriter/producer Sacha Skarbek in the album 'Lullaby'.
TURNING POINT was recorded last autumn at Genesis' legendary Fisher Lane Studios and produced by Harry Rutherford. The songs are inspired by his love of music including, vocally, Van Morrison and Dion, and musically Bruce Springsteen, as well as such stories as that of eccentric explorer Richard Burton.
Song Academy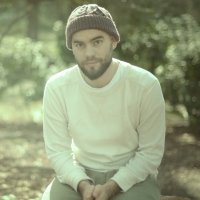 Josh Record
Josh record is an exceptional British singer-songwriter. His first release in 2012 made it to number 2 in the Singer Songwriter charts on iTunes in the UK. The lead track "For Your Love" was heralded by everyone from Steve Lamacq to Zane Lowe to The Sunday Times who said "His keening falsetto invites comparisons to Bon Iver's Justin Vernon. His next self produced EP "The War" received critical acclaim and Zane Lowe made the title track his "Hottest Record of 2013" on BBC Radio 1, as well as live performances on BBC Radio 2, and BBC Radio 6 Music. His EP "Bones", that has been play listed on BBC Radio 1. In March 2014, Josh Record re-released "For Your Love" on Virgin Records. Zane Lowe of BBC Radio 1 made it his "Hottest Record in The World".
Song Academy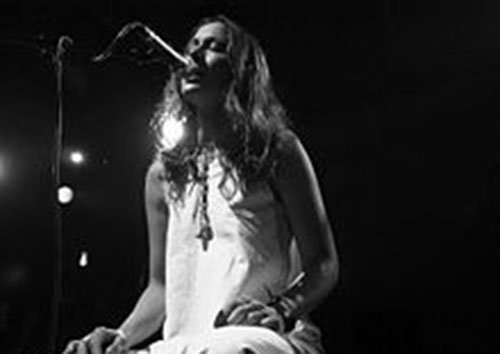 Lou Rhodes
Lou is an English singer and songwriter from Manchester, now living in Wiltshire. In addition to providing vocals and lyrics for the band Lamb, Rhodes has released three solo albums: Beloved One, Bloom and One Good Thing.
Lou Rhodes is also a published author. Her children's picture book, 'The Phlunk' published by Strata Books in 2012, received great reviews.
Song Academy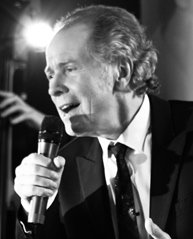 Barry Mason
Barry has written for some of the world's greatest mucical icons such as Tom Jones, Rod Stewart, Barbara Streisand, The Drifters, Englebert Humperdink, Charles Aznavour, The Fortunes, Edisn Lighthouse, Des O'Connor and Elvis Presley.
His much loved classics include, Delilah, The Last Waltz, Love Grows (Where My Rosemary Goes), There Goes My First Love, Love is All, Les Bicyclette de Belsize and I pretend.
Song Academy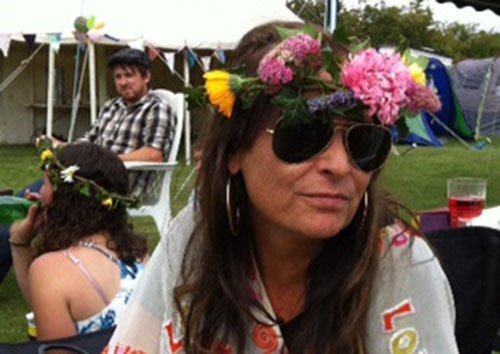 Lyn Goddard
A child prodigy, Yehudi Menuhin observed of the budding composer "some people can be taught to put notes together but this girl was born with music in her Soul".
Lyn has written and produced for the boy band Phixx and entered the dance scene through Motiv8, writing for Haji and Emmanuel, Dab hands, Mark Wilkinson, Steve Mac, The Soulseekerz, Digital Dog, Michael Gray, Phonetic Recordings, Roger Sanchez's Stealth Label, Rob Mello & Martijn ten Velden.
Michael Gray, one of the world's hottest dance producers chose Lyn to write on his 'Ready for This' track, hitting the prestigious No.1 spot in the DMC Buzz Chart, and No.2 in the M.W. Coolcuts chart and have continued to work together.
Song Academy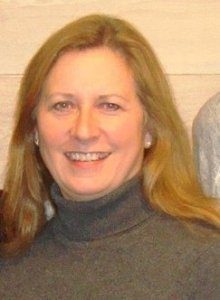 Janice Brock
Janice is VP of International Acquisitions at Sony ATV.
Song Academy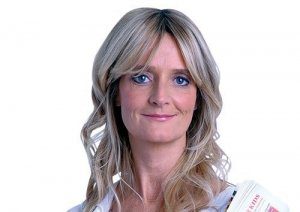 Nicky Cox
Nicky is one of the founders and editor of First News, the leading children's newspaper
Before founding First News along with Piers Morgan back in 2006 Nicky worked at the BBC launching more than 50 children's magazines ranging from Teletubbies to Top of the Pops.
She has done regular speeches at Downing Street and The Houses of Parliament and tours UK schools every year with campaigner Henry Winkler promoting the awareness, acceptance and brilliance of children with learning challenges.
Nicky was awarded an MBE by the Queen in 2009 for her services to children.
Song Academy