#SAYS17 WINNERS' RECORDING STUDIO DAY
Our SAYS17 winners recorded their winning songs at the ICMP studio.  Imogen Heap popped in to congratulate them!
DRUM ROLL…THE WINNERS ARE…
13-18 YEAR CATEGORY WINNER
The #SAYS17 winner is Sophie DeMasi with her original song 'Enough For Me'
The first runner up is Callum James with 'Cardboard Spaceship' and second runner up is Ed Smith with 'Walls & Bridges'
8-12 YEAR CATEGORY WINNER
The #SAYS17 winner is Zachary Zbar with his original song 'My Light'
The first runner up is Niamh Jones with 'My Friend' and second runner up is Zoe Tredgett with 'Dreams'
INTERNATIONAL CATEGORY WINNER
The #SAYS17 winner is Taylor Gayle with her original song 'Sophia's Song'
13-18 YEAR CATEGORY FINALISTS
Burning out, Natalie Shay – Mindless Town, Roman Lewis – Cardboard Spaceship, Callum James – Enough For Me, Sophie DeMasi – Here, Casey Kelly-Weekes – Walls and Bridges, Ed Smith – Into The Night, Sam Waites, Tom Hateveld, Mikey Hebdon & Sam Evans – Something To Hope For, Tom Westlake – Downgrade, Tai – I want your number, Madeleine Kemp
8-12 YEAR CATEGORY FINALISTS
Déjà vu, Sophie Elise – For You, Chelsea Becker – Gold, Rosa Purdy – Light It Up, Alexandros Roche – Shield, Anna White, Eleanor Lamb & Grace Cameron-Gale – Dreams, Amelia Warren – Throw your hands up, Luca Zorzi – Dreams, Zoe Tredgett – My Light, Zachary – My Friend, Niamh jones
INTERNATIONAL CATEGORY FINALISTS
Time To Go, Kevin Jones – Summer Dream, Karrington Donald – Sophia's Song, Taylor Gayle
HIGHLY COMMENDED
13-18 Year Category: Race the Moon, Niamh Mulcahy – Mushroom Lovers, IndiaBlueMusic – Hold On, Izzy Mawdesley – The Sound Of Your Voice, Max Elliot – Hypnotized, Elise Christina – Friends, Lucas Ramsell – Wings, Bella Beney – Reborn At The Weekend, India Whitehurst – Never Stopped, Adelaide Adams – Reflection Of Me, Emily Lockett – Wake Up, Oscar Welsh
8-12 Year Category: Ocean Blue, Sarah Khanom – Best Friends, Zoe Efstathiou – Down By The River, Theodora Darili – Soap, Millie Insua
International Category:  Let Me Know, Ben Becker – Toxic Love, Riley Michaels – Until the Summer Lasts, Alex Benko – Trapped, Nysza
This wonderful competition empowers young songwriters, enabling them to showcase their talent and offering them a 'one of a kind' opportunity to gain crucial feedback from some of the very best British songwriters. In the early stages of a career, this kind of help is like gold dust and really enables industry newcomers to build strong, sustainable careers.
Young songwriters are the future of music. A great song will always stand the test of time far beyond our years. I think this competition is important because every songwriter I've worked with was always waiting to be discovered.
When I was 13 years old I started writing songs, and over the following years I became more and more obsessed with it. But the thing that always kept me awake at night was how to get them out there for people to hear them. This is why I think the Song Academy Young Songwriter competition is a great way to inspire and help through this process, and its something I wish had been around when I was starting out.
Our 2017 judging panel comprises of a cherry-picked range of influential songwriters and music producers, including Tom Odell, Imogen Heap, Rumer, Conor Maynard, Eg White, Fraser T Smith, Jamie Theakston and Lyn Goddard. All 2017 judges are shown below.
Ultimately we are offered a life changing experience with the Song Academy Young Songwriter competition every year.
Being a self confessed bedroom musician the Young Songwriter competition has given me the opportunity to take my songs into the real world.
Not only do professionals hear my music, but there's also a lot I can learn from the other young songwriters around me.
It encourages young people to believe in themselves.
I like how it is focused on songwriting and not particularly vocal or instrumental talent, especially in this day and age, where that's a critical factor for success. But if you can write a hit, it's arguably more impressive than if you can sing one, and I think this competition shows that.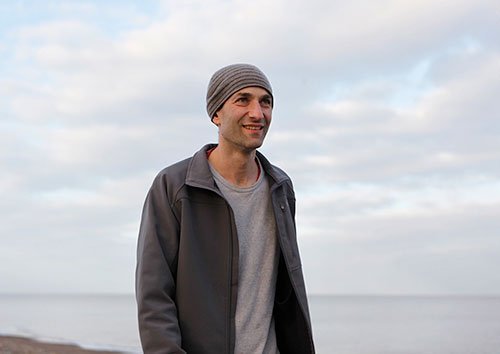 Eg White
Grammy award winning songwriter and producer and musician
Eg is primarily known for his work with successful commercial pop acts such as Adele, Florence and the Machine, Tom Odell, Sam Smith, Will Young, James Morrison, Pink, Maverick Sabre and Rebecca Ferguson.
Song Academy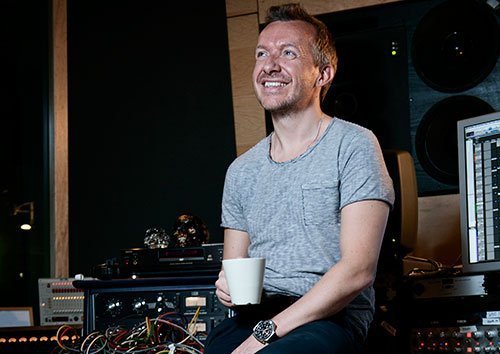 Fraser T Smith
Grammy award winning songwriter, producer and mixer
Based in London, Fraser has worked with a diverse range of artists including Adele, CeeLo Green, Ellie Goulding, Birdy, Sam Smith, Example, Rita Ora, Taio Cruz, Quadron, The Kaiser Chiefs, Britney Spears, James Morrison and Keane.
Song Academy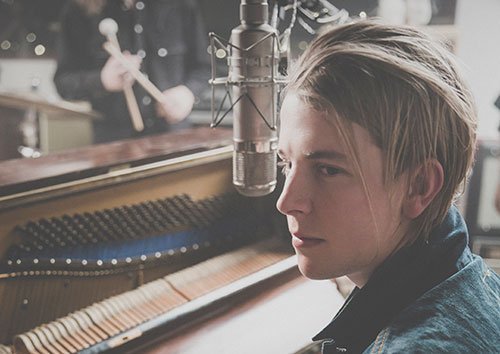 Tom Odell
If there's a certain youthful diffidence surrounding the remarkable Tom Odell it's tempered with a sense of self-awareness, which totally belies his mere 23 years on this planet.
In October 2012 Tom Odell released his debut EP 'Songs From Another Love', the title track of which helped lead Odell to make his debut TV performance a mere month later on Later…with Jools Holland. Following a flurry of mass critical acclaim Tom was swiftly nominated in the BBC Sound Of and MTV Brand New polls, and in February 2013 was presented with the prestigious BRIT Critics' Choice award.
Released in June 2013, 'Long Way Down' shot straight to number 1. In 2014, Tom won a prestigious Ivor Novello as Songwriter of the Year. Odell was nominated for two BRIT Awards in February 2014 for British Male Solo Artist and Breakthrough Act. His latest album 'Wrong Crowd' was produced with the help of producer Jim Abbiss, best known for his work with Arctic Monkeys, Kasabian, and Adele, among others. Wrong Crowd was accompanied by a collection of films that followed the narrative of the album.
Song Academy
Rumer
Rumer's debut album, 'Seasons Of My Soul', was released via Atlantic Records to commercial and critical acclaim in November 2010. It has since sold over million copies, been nominated for two Brit Awards (Best British Female, Best British Breakthrough Act), and earned Rumer the much-coveted Mojo Award for Breakthrough Act. The impact of such sudden success culminated around the release of 'Boys Don't Cry', 2012's eclectic and impassioned covers record based on male songwriters from the 70's. In conjunction with a well-documented struggle with Bipolar Disorder, the album still reached #3 in the UK charts, formed many unexpected relationships with the legends she covered, and she performed at The White House for President Obama.
Co-produced by Rob Shirakbari, 'Into Colour' is the same Rumer you first fell for, but in a mood you may have not heard her in previously. Musically, it's more upbeat and sensual, expanding the Technicolour Bacharach sound to further incorporate elements of Philly grooves, Soul, and on the thrilling, once-bitten-twice-shy rush of first single and UK airplay hit 'Dangerous', even Disco.
Her latest album This Girl's In Love: A Bacharach and David Songbook was released in November 2016.
Song Academy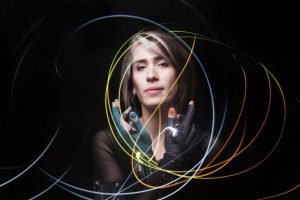 Imogen Heap
Her graceful tunes such as signature track Hide & Seek populate movies and TV shows, accompany dance and theatre performances and more recently, have been sampled by a whole new generation of young rappers and producers. On the more commercial end and being an 'artistas artist', Heap has penned songs for and with Taylor Swift, Britney Spears, Mika and Josh Groban among others.
Heap's albums have been nominated 4 times for Grammys winning her one for engineering, an Ivor Novello award, The Pioneer award in 2015 from the Artist and Manager awards and recently another Grammy for her contribution to Taylor Swift's album 1989.
Heap has recently produced the music for the Harry Potter and The Cursed Child, theatre production. J.K Rowling's next story in the series has opened at the Palace Theatre in London's West End, May 2016.
Song Academy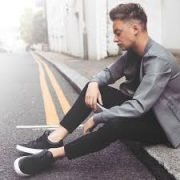 Conor Maynard
Conor Maynard is an English singer-songwriter and actor from Brighton. Maynard rose to success in 2012 when he won MTV's brand new for 2012 award. He's worked with a whole host of producers and guest vocalists, including Pharrell Williams, the Invisible Men, Ne-Yo, and Rita Ora. His first album, Contrast produced five Top 10 singles for Maynard, including the Labrinth-produced "R U Crazy." As he prepared for his latest album 'Covers' his cover of Drake's "One Dance" surpassed 35 million views.
Song Academy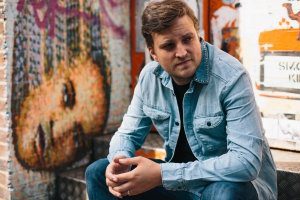 James Walsh
After almost a decade with his enormous yet somehow tender, fragile voice fronting multi-million selling band Starsailor, James Walsh has emerged as a singer-songwriter in his own right, with the arrival of his debut solo album, TURNING POINT.
He's written songs with Eliza Doolittle, Melanie C, Suzanne Vega and collaborated with songwriter/producer Sacha Skarbek in the album 'Lullaby'.
TURNING POINT was recorded last autumn at Genesis' legendary Fisher Lane Studios and produced by Harry Rutherford. The songs are inspired by his love of music including, vocally, Van Morrison and Dion, and musically Bruce Springsteen, as well as such stories as that of eccentric explorer Richard Burton.
Song Academy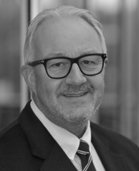 Nigel Elderton
Nigel is the chairman of PRS for Music which represents the rights of over 118,000 songwriters, composers and music publishers in the UK. With over 40 years' experience in the music industry, Nigel began his career at Chappell Music in 1975 and joined EMI Music Publishing a year later where he remained for the next 12 years working in many areas of publishing both creatively and administratively.
Nigel accepted the role of UK Managing Director of peermusic in 1992 and was subsequently appointed European President.
In 2005, he was awarded the Gold Badge of Distinction by the British Academy of Songwriters, Composers and Authors (BASCA) and in 2007, was invited to become a Fellow of the Royal Society for the Arts (FRSA). More recently, Nigel was awarded the Music Publishers Association's highest honour the MPA Gold Badge for distinguished service to the music publishing industry.
Song Academy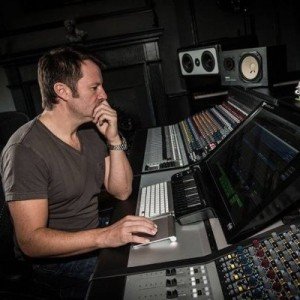 Tim Laws
Tim is an Ivor Novello nominated, ASCAP award winning songwriter and record producer probably best known for co-writing Gabrielle's multi-million selling hit 'Dreams' and for my work with Lighthouse Family on their 3 studio albums.
He's recently been working with: Jan Sievers, Scarlette Fever, Chromatone, SHE, Seth Lakeman, Rubylux, Pere Aristone and Mel C, Billy Ocean, Roachford.....
He's also written, produced and mixed songs for many, many other artists including Babyface, Stevie Wonder, INXS, Daryl Hall, Gabrielle, Lighthouse Family, Five, Liberty X, Sugababes, Will Young, Mark Owen, Billie Piper, S-Club 7, Kenny Thomas, Kavana, Ce Ce Rogers, Holly Valance, Emma Bunton, Atomic Kitten, Blue and S-Club Juniors (to name quite a few!!). Other hit singles include Liberty X's top 10 hit 'Holding On For You', Mark Owen's debut solo single and number 3 hit 'Child', and even Billie Piper's number 3 Christmas hit 'She Wants You'.
Song Academy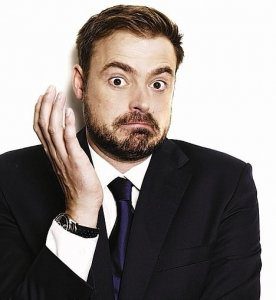 Jamie Theakston
An established TV and Radio presenter and actor, Jamie Theakston has become a household name in Britain thanks to roles on mainstream terrestrial shows such as Live and Kicking, Top of the Pops and more recently, through his regular work on Heart FM's weekday morning slot with co-presenter Emma Bunton.
Song Academy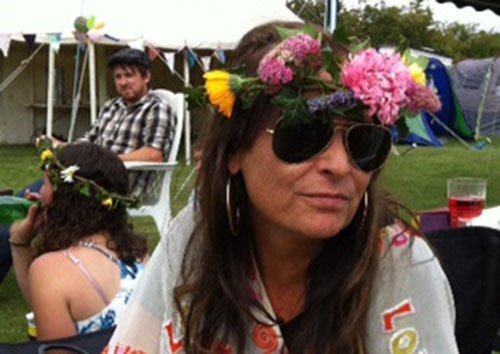 Lyn Goddard
A child prodigy, Yehudi Menuhin observed of the budding composer "some people can be taught to put notes together but this girl was born with music in her Soul".
Lyn has written and produced for the boy band Phixx and entered the dance scene through Motiv8, writing for Haji and Emmanuel, Dab hands, Mark Wilkinson, Steve Mac, The Soulseekerz, Digital Dog, Michael Gray, Phonetic Recordings, Roger Sanchez's Stealth Label, Rob Mello & Martijn ten Velden.
Michael Gray, one of the world's hottest dance producers chose Lyn to write on his 'Ready for This' track, hitting the prestigious No.1 spot in the DMC Buzz Chart, and No.2 in the M.W. Coolcuts chart and have continued to work together.
Song Academy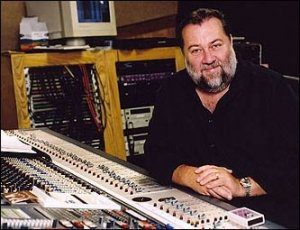 Nigel Wright
Nigel's career as music producer, orchestrator and songwriter has scored five Number one singles, 31 Top 20 singles and a string of platinum albums with recording artists as diverse as Madonna, Shakatak, Mezzoforte, Barbra Streisand, Boyzone, Sonia, Take That, Sinitta, José Carreras, Robson & Jerome, Michael Ball, Sarah Brightman, Cliff Richard, Connie Fisher, Paul Potts, Andy Abraham and Ray Quinn.
Nigel's career in theatre and film include serving as the music producer for Andrew Lloyd Webber, in a successful partnership.
Song Academy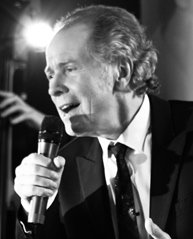 Barry Mason
Barry has written for some of the world's greatest mucical icons such as Tom Jones, Rod Stewart, Barbara Streisand, The Drifters, Englebert Humperdink, Charles Aznavour, The Fortunes, Edisn Lighthouse, Des O'Connor and Elvis Presley.
His much loved classics include, Delilah, The Last Waltz, Love Grows (Where My Rosemary Goes), There Goes My First Love, Love is All, Les Bicyclette de Belsize and I pretend.
Song Academy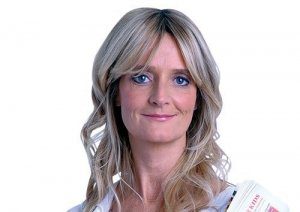 Nicky Cox
Nicky is one of the founders and editor of First News, the leading children's newspaper
Before founding First News along with Piers Morgan back in 2006 Nicky worked at the BBC launching more than 50 children's magazines ranging from Teletubbies to Top of the Pops.
She has done regular speeches at Downing Street and The Houses of Parliament and tours UK schools every year with campaigner Henry Winkler promoting the awareness, acceptance and brilliance of children with learning challenges.
Nicky was awarded an MBE by the Queen in 2009 for her services to children.
Song Academy
Voice In A Million
Our aim is to present an opportunity of a lifetime for school children from all backgrounds throughout the UK to come together united in song and perform in front of their own family and friends and indeed members of the general public.
In the words of VIAM founders and adoptive parents, Robert and Jo Garofalo, "Through the accessibility of music we aim to bring to the public's attention the importance of adoption and fostering children of all ages. Millions of children need 'forever homes' and we must never lose sight of this goal. Adoption is love to a child in care."
Song Academy
Diane Allison Young
Diane is an independent consultant, project director, event manager and producer for high profile sports, media, and broadcasting events for both corporate and private clients. Over 20 years' international experience working through Daytime Entertainments (own company) with a background in A&R, still continuing with consultancy work for an independent record label (Starfisch records - www.scarlettefever.co.uk) Extensive talent management and celebrity booking expertise with technical knowledge of large-scale production including: set design, construction, audiovisual, filming, photo-shoots, styling brand placement and logistics. Marketing, new media, production/remix service and PR for music projects.
Song Academy