At the launch of SAYS 2018, Song Academy takes a closer look at the awards, inspiration and top tips for hit songs from a selection of this year's judging panel: Tom Odell, Guy Chambers, Imelda May, Lucie Silvas and Eg White.
TOM ODELL: SINGER-SONGWRITER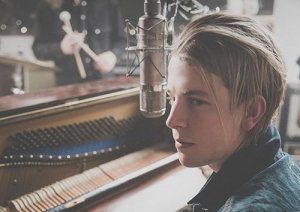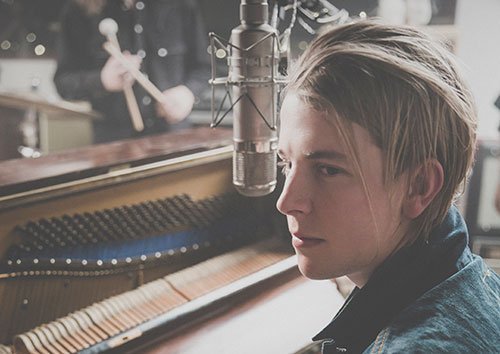 AWARDS: He won Critics Choice Brit Awards in 2013 and won the Ivor Novello Award for Songwriter of the Year in 2014.
INFLUENCES: The first album he listened to was Goodbye Yellow Brick Road by Elton John, but he also says that David Bowie, Joni Mitchell, Jackson Brown, Nick Cave, Bob Dylan, Leonard Cohen, Billy Joel and Randy Newman had a great effect on his music. He believes that there should be more to songs than being catchy, that there should be soul and depth to a song and that the listener should keep discovering something new each time they listen.
FUN FACT: In 2010 he formed a band in Brighton called Tom and the Tides, before he moved to London and became a solo act.
TOP TIPS: "I find that I write much better songs when I'm being honest, and writing about things that happen to me. It can get a little weird though, when friends or girlfriends work out that a song is about them. But it's amazing what you can get away with it. Artistic licence, I think they call it."
GUY CHAMBERS: SONGWRITER/PRODUCER/MUSICAL DIRECTOR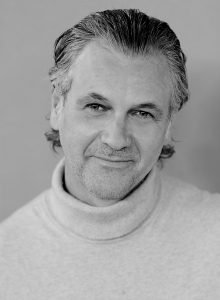 AWARDS: Best known for his collaboration with Robbie Williams, Guy Chambers was songwriter, producer and musical direction on Robbie William's first five solo albums, ALL of which reached number 1 in the UK charts. He has also written songs with Rufus Wainwright, Katy B, Mark Ronson, Tina Turner, Kylie Minogue and many more. He has won 3 BRIT Awards, 3 Ivor Novello awards and 1 Q classic Songwriter Award.
INFLUENCES: The Beatles, Burt Bacharach, Echo & the Bunnymen, Teardrop Explodes and The Clash.
FUN FACT: He collaborated with Robbie Williams on his record Swings Both Ways in 2013, which became the 1000th number 1 album in the UK and his favourite chord is Em9.
TOP TIPS: "To any young songwriter: find someone to collaborate with who's better at something, who covers your weak spots. Because we all have weak spots [-] but to actually write hits, I think a lot of it is being with people who are…hopefully better than you. [Also] if the chorus doesn't hit before a minute, there's probably a problem."
IMELDA MAY: SINGER-SONGWRITER AND MULTI-INSTRUMENTALIST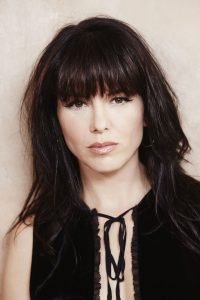 AWARDS: She won Best Female Artist of the Year Awards in 2009 and had a number 1 album in Ireland with Mayhem in 2010, which also won Album of the Year.
INFLUENCES: Her early influences were Folk and Rock 'n' Roll: she especially loved Buddy Holly, Eddie Cochran, Gene Vincent and Billie Holiday.
FUN FACTS: At 14, she sang in an advertisement for Findus Fish Fingers and as a result she became known as 'the fish finger girl"
TOP TIPS: "[Songwriting] is like fishing… sometimes it feels like they're given to you in a way, but you have to be ready to catch them. If you're fighting it and pushing it different ways, you'll miss it. If you just open your mind a bit it tends to come to you and then [you can] rework it."
LUCIE SILVAS: SINGER/SONGWRITER
AWARDS: Her album Breathe In went Platinum in the UK in 2005 and in 2016 she was listed as one of the CMT Next Women of Country. Alongside being a successful solo artist touring with Elton John, Jamie Cullum, Little Big Town and Chris Stapleton, she has also written for artists such as The Saturdays, Will Young and Miranda Lambert.
INFLUENCES: She was very influenced by Ray Charles, Nat King Cole, James Taylor, Roberta Flack, Brandi Carlile, Sara Bareilles but she cites Merle Haggard as her earliest inspiration.
FUN FACTS: Born in the UK, part raised in New Zealand, now living in Nashville, TN, Lucie Silvas started playing the piano and writing songs aged 10 before going on the road as a backing singer for British singer-songwriter Judie Tzuke.
TOP TIPS: "Take more risks! When you're young you have a naturally fearless attitude, and I would tell my [younger] self to use my instincts more and not listen to too many opinions around me. Your gut feeling is usually right…. and even if it's not, at least you weren't stuck in one place by being too afraid to make a decision. Oh… and don't spend all your money (but that's the boring advice)!"
EG WHITE: MUSICIAN/SONGWRITER/PRODUCER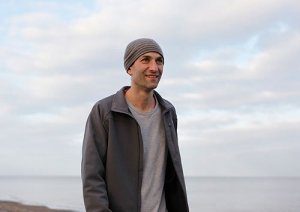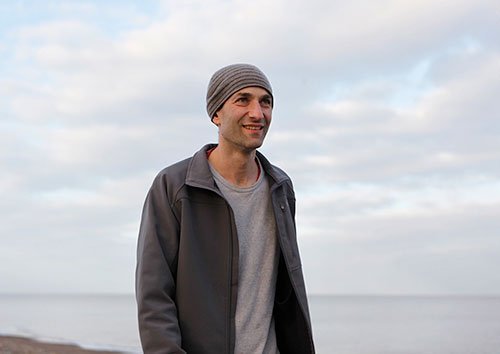 AWARDS: Eg White won the 2004 Ivor Novello Award "Best Song Musically and Lyrically" for Leave Right Now and won the 2009 Ivor Novello Award for Songwriter of the Year, and in the same year was nominated for a Grammy for his work on Adele's Chasing Pavements.
INFLUENCES: Coming from a family of classical musicians, he took up the piano at the age of four.
FUN FACTS: He started a band with his brother called Brother Beyond in the late 1980s and he wrote Chasing Pavements with Adele in two hours.
TOP TIPS: "There are two things you need: mainly persistence… and the other is flexibility. [Also] express [the sentiment of the song] strongly. A song about ambivalent feelings probably sucks".
---
Aged 8-18 and written your own original songs?  Know anyone that is a talented young songwriter?  Click here for The Young Songwriter 2018 competition online entry form & latest competition news.
https://www.songacademy.co.uk/wp-content/uploads/2018/02/Meet-the-judges@2x.png
1268
1059
songacad
https://www.songacademy.co.uk/wp-content/uploads/2015/01/masterlogo1.png
songacad
2018-02-02 09:26:18
2018-02-02 09:26:18
SAYS18 Judges - Awards, Inspiration and top tips for hit songs