PLATFORM FOR YOUNG SONGWRITERS
We believe that young People can create their future. It is our mission to nurture their creativity, provide freedom from barriers & get their voices heard.
Connecting & showcasing talented young songwriters results in amazing things.
THE YOUNG SONGWRITER 2019 + 10TH ANNIVERSARY OF SONG ACADEMY SHOWCASE
8-12 year category:  'Sneaks & Geeks' by Skye Bishop
13-18 year category: 'Beauty' by Sophie Griffiths
International category: 'Who We Are' by Andrea Turk
TOP 3 SONGS! CONGRATULATIONS!
8-12 YEAR CATEGORY TOP TEN SONGS
THIS IS MY MOMENT – STARING OUT THE WINDOW – THUNDER – IS IT TRUE? – SNEAKS AND GEEKS
COFFEE SHOP – MY FEET ON THE GROUND – HURTS – BUILDINGS ARE BROKEN – FOR ALL TIME
8-12 year category highly commended songs
Be Who You Are, Come On And Dance, How You Doin', Believe, Stars
13-18 YEAR CATEGORY TOP TEN SONGS
BEAUTY –  BLISS – GREENER –  IT'S COMING AROUND –  BITING INTO ICE  – UMAKEMEBLUE
 –PERSPEX SHEETS – MUDDY BOOTS & MESSY HAIR – PROCRASTINATION  – BEDTIME
13-18 year category highly commended songs
Silence in the Courtyard, Free Saturday, Dragonfly, Hindsight, What's Goin' On, Love Me Better
INTERNATIONAL CATEGORY TOP TEN SONGS
BREATHE IT IN – BETTER – FOUND MY WAY – NO MORE MEMORIES OF YOU – KNEE HIGH
IF ONLY YOU KNEW – MIXED SIGNALS – COLD CITY – NEVER CHANGE – WHO WE ARE
International category highly commended songs
Anxiety, Better Place, Two Dimensions, Music Mends The Soul
We're looking for pure songwriting talent. Professional recordings are not required as songs will be judged on their originality, lyrics, melody, composition and hit-making potential!  We judge every song on three key elements:  Lyrics, Melody & Chords/Instrumental (see below).  Then there's the S Factor – is it a sensational song!
Lyrics: Demonstrates both technical and artistic competency, highlighting emerging originality. Material is imaginative and technically accomplished with rhyme, meter & creative language.
Melody: Compliments the chord progression and other surrounding musical characteristics. Melodic content demonstrates variety by using range, rhythm and pitch effectively. Demonstrates the ability to write functional harmonic progressions that complement the melodic content. The melody is memorable.
Chords/Instrumental: Harmonic progressions are balanced and provide a sufficient amount of interest throughout the song in relation to the other musical components.
BENEFITS FOR HEAD
&

MUSIC TEACHERS
ENTERING THE YOUNG SONGWRITER 2020 COMPETITION
Sets the inspiring goal of writing & completing songs to enter between 1st February & 31 March 2020
Gives pupils a platform to be heard
Helps reach musical pupils who aren't part of the choirs or orchestras
Inspires pupils to build on the musical & creative writing skills learnt at school to write their own contemporary songs
Helps increase the exposure of the music department & the school
Showcases the most talented pupils, providing a unique PR tool
Helps develop the skillset crucial to the next generation of creative leaders
Encourages collaborations between budding lyricists, musicians & producers
Enriches the school's PSHE & Wellbeing programmes
8-12 YEAR OLD CATEGORY, UK & IRELAND
A half day recording session with the top producer Paul Stanborough in London
Professional music video and photos from recording session
A Focusrite Scarlett 2i2 Studio Pack (including microphone and headphones, along with the interface)
Casio Music's CT-x3000 portable keyboard
sE Electronics X1S Studio Bundle
Signed Tom Odell 'Jubilee Road' Album
Signed copy of Carole King's book 'A Natural Woman'
The winner & selected finalists will perform at our Young Songwriter 2019 showcase at The Tabernacle, Notting Hill, London on Saturday 22 June
13-18 YEAR OLD CATEGORY, UK & IRELAND
A half day recording session with the top producer Paul Stanborough in London
Professional music video and photos from recording session
Complete home studio set up, including 2 x KRK RP4 Studio Monitors & Focusrite A 2i2 Studio Pack (interface, headphones and microphone)
Casio Music's CT-x5000 portable keyboard
sE Electronics X1S Studio Bundle
Signed Tom Odell 'Jubilee Road' Album
Signed copy of Carole King's book 'A Natural Woman'
A place on the invitation only AAA Masterclass weekends. Specialising in all performance
and technical aspects of songwriting, recording, acting, production and psychology of kung fu for mental focus and performance preparation
The winner & selected finalists will perform at our Young Songwriter 2019 showcase at The Tabernacle, Notting Hill, London on Saturday 22 June
A Focusrite Scarlett 2i2 Studio Pack
Casio Music's CT-x3000 portable keyboard
sE Electronics X1S Studio Bundle
Signed Tom Odell 'Jubilee Road' Album
Signed copy of Carole King's book 'A Natural Woman'

Young songwriters are the future of music. A great song will always stand the test of time far beyond our years. I think this competition is important because every songwriter I've worked with was always waiting to be discovered.
When I was 13 years old I started writing songs, and over the following years I became more and more obsessed with it. But the thing that always kept me awake at night was how to get them out there for people to hear them. This is why I think the Song Academy Young Songwriter competition is a great way to inspire and help through this process, and its something I wish had been around when I was starting out.
It was a great pleasure to judge The Young Songwriter 2018 competition this year. I was incredibly impressed by the level of songwriting and musicianship among these young individuals.
I'm very glad to be part of The Song Academy Young Songwriter 2018 judging panel. Good songwriting is the foundation of all good music. This competition is also simply a great way for songwriters to meet other like minded people and I'm happy to encourage anyone to connect and excel in this beautifully expressive art form and cannot wait to hear the songs.
Our 2019 judging panel comprises of a cherry-picked range of influential songwriters and music producers, including Tom Odell, Chris Difford, Imelda May, Eg White, Sacha Skarbek, Jin Jin, Rumer, Nigel Elderton, Miranda Cooper, Emily Phillips, Dan Gillespie Sells & Sodajerker. All 2019 judges are shown below.
Being a self confessed bedroom musician the Young Songwriter competition has given me the opportunity to take my songs into the real world.
Not only do professionals hear my music, but there's also a lot I can learn from the other young songwriters around me.
It encourages young people to believe in themselves.
I like how it is focused on songwriting and not particularly vocal or instrumental talent, especially in this day and age, where that's a critical factor for success. But if you can write a hit, it's arguably more impressive than if you can sing one, and I think this competition shows that.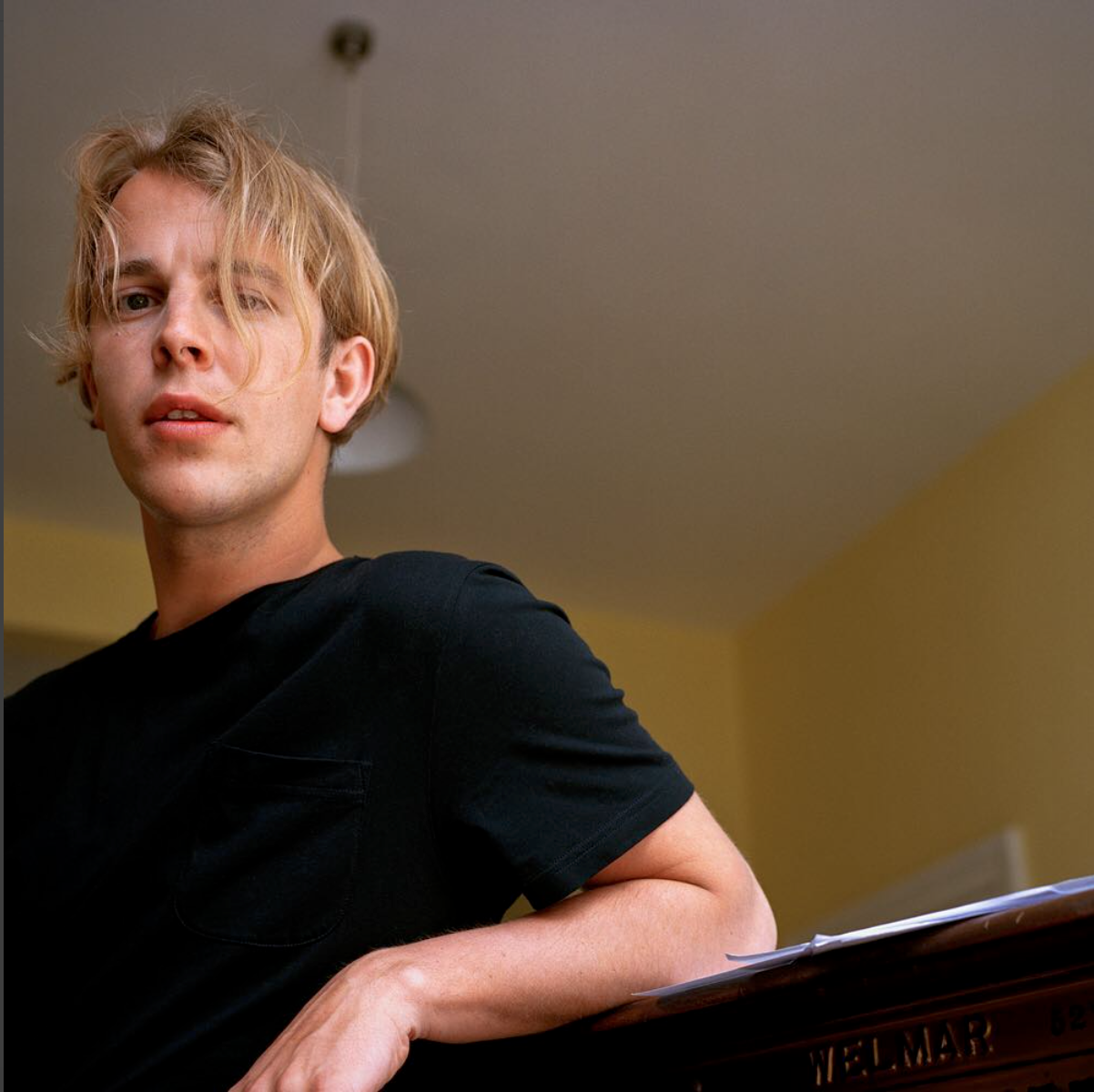 Tom Odell
Tom is an award winning English singer-songwriter. He released his debut EP, Songs from Another Love, in 2012, and won the BRITs Critics' Choice Award in early 2013. His debut studio album, Long Way Down, was issued on 24 June 2013, shooting straight to No 1. In 2014, Tom won a prestigious Ivor Novello as Songwriter of the Year.
His second album, Wrong Crowd, produced with the help of producer Jim Abbiss, best known for his work with Arctic Monkeys, Kasabian, and Adele, among others, was released on 10 June 2016.
Tom's third album 'Jubilee Road' was released recently to critical acclaim.
Song Academy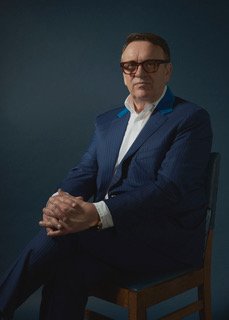 Chris Difford
Chris Difford is a rare breed. As a member of one of London's best-loved bands, the Squeeze co-founder has made a lasting contribution to English music with hits such as 'Cool For Cats', 'Up The Junction', 'Labelled With Love', 'Hourglass' and 'Tempted'. Despite the fact that Chris has helped soundtrack so many fans' lives since his first release in 1977, the passion for innovation and love of playing still drives him to carry on writing rather than sit back and admire his handiwork.
Over the course of a 14 album career with Squeeze, it was clear from the very beginning that Chris Difford has few peers when it comes to smart, pithy lyricism. His 'kitchen sink-drama' style has drawn plaudits from fans on both sides of the Atlantic, while his influence is keenly felt today. The likes of Lily Allen and Mark Ronson.
Chris wrote the wrote the lyrics for the fictional band Strange Fruit in the 1998 British comedy film 'Still Crazy', for which he won his first Ivor Novello award. The film soundtrack was also nominated for a Grammy. He also has written with Jools Holland, Paul Carrack and Elton John.
Song Academy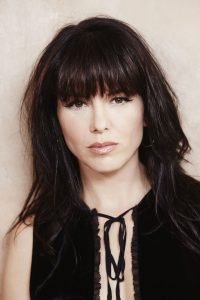 Imelda May
Imelda May is one of Ireland's most celebrated artists - a singer, songwriter and multi-instrumentalist. Her recently released fifth album 'Life Love Flesh Blood' was produced by the legendary T Bone Burnett.
Life Love Flesh Blood shows a change of musical direction. "I love the rawness of rockabilly but it's just one of the many musics that inspired me. I also love my punk, blues and jazz and it was always mixed in there." It is the strength, character, wit and emotion of the songwriting that ultimately sets this album apart from Imelda's previous work.
Imelda has performed with Lou Reed, Smokey Robinson, Tom Jones, Meat Loaf, David Gilmore, Sinead O'Connor, Wanda Jackson, Lulu, Paolo Nutini, The Dubliners, The Chieftains, U2, Robert Plant and many more.
Song Academy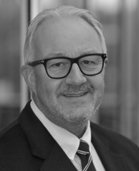 Nigel Elderton
Nigel is the chairman of PRS for Music which represents the rights of over 118,000 songwriters, composers and music publishers in the UK. With over 40 years' experience in the music industry, Nigel began his career at Chappell Music in 1975 and joined EMI Music Publishing a year later where he remained for the next 12 years working in many areas of publishing both creatively and administratively.
In 2005, he was awarded the Gold Badge of Distinction by the British Academy of Songwriters, Composers and Authors (BASCA) and in 2007, was invited to become a Fellow of the Royal Society for the Arts (FRSA). More recently, Nigel was awarded the Music Publishers Association's highest honour the MPA Gold Badge for distinguished service to the music publishing industry.
Song Academy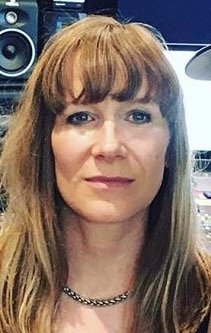 Emily Phillips
Emily Phillips has co-written three top ten UK hits with Rizzlekicks and John Newman, as well as a US top three hit with Big Time Rush. Other recent projects include writing with Shura, Nicole Sherzinger, McFly, L Devine and Maddison Beer. She has penned three songs which have been listed as Radio 1's 'hottest record in the world', including SOAK's first single off her second album, Everybody Loves you. Emily has recently been appointed as a member of BASCA's Songwriter Committee.
Song Academy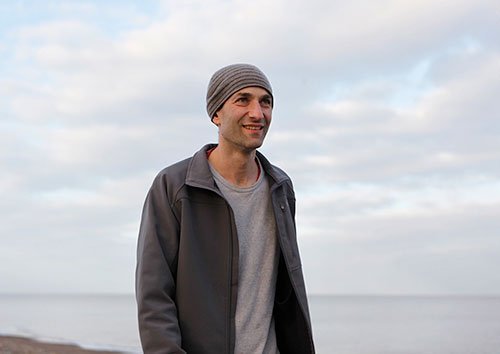 Eg White
Grammy award winning songwriter and producer and musician. Eg is primarily known for his work with successful commercial pop acts such as Adele, Florence and the Machine, Tom Odell, Sam Smith, Will Young, James Morrison, Pink, Maverick Sabre and Rebecca Ferguson.
Song Academy
Jin Jin
Jin Jin (aka Janée Bennett) boasts a more diverse catalogue and interesting journey than your average songwriter. With impeccable A&R skills, multi-platinum hits across genres, and her own publishing company Raggamuffin Music, and management company Jinsing, Jin Jin has achieved more than many songwriters with twice her years in the business.
Jin Jin's recent successes include:
- Co-writing 'Lullaby' by Sigala & Paloma Faith – one of the top 10 songs of the year, achieving UK Platinum sales
- Co-writing Jonas Blue & Sabrina Carpenter's 'Alien' 45 million+ streams & No. 1 on the Billboard dance charts
- Co-writing Madison Bear 'Home With You' – 70m+ streams
- Penning 10 songs, including single 'All I Am', for Jess Glynne's recent No. 1 album 'Always In Between'. As well as her most recent songs, Jin Jin co-wrote Jess Glynne's single releases 'Right Here' (UK No. 6), 'Real Love' (UK No. 2) and two UK #1's 'Hold My Hand' and 'Not Letting Go' featuring Tinie Tempah.
- Penning 3 songs for Sigala's album 'Brighter Days'
-She won for 'Music Creative' at The Women In Music Awards 2018
Song Academy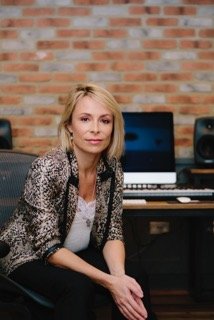 Miranda Cooper
Miranda Cooper is a British songwriter who has worked in the music industry since 1996 when she gained her first recording contract. In 1997, she met Brian Higgins, the founder songwriting and production tea, Xenomania and started songwriting together, finding commercial success and critical acclaim with their productions for Girls Aloud and Sugababes , Pet Shop Boys, Frank Ferdinand , Kylie & Alesha Dixon
At one point Cooper's songs spent more years on the UK chart than any other female songwriter in the UK and she has penned 4 number one hits - 'Round Round', "Hole in the Head" for the Sugababes and "Sound of the Underground And "The Promise" for Girls Aloud.
Today Miranda continues to work with some of the hottest artists in the world including the likes of pop superstar Kylie Minogue, pop princess Zara Larsson and hotly tipped singer/songwriter Maisie Peters. Miranda has also also recently penned Cheryl's new single "Love Made Me Do It".
Song Academy
Rumer
Rumer, is a British singer–songwriter. Her stage name was inspired by the author Rumer Godden. Rumer's voice has been described by The Guardian and many others as being reminiscent of Karen Carpenter. Supported by leading music industry figures including Burt Bacharach, Jools Holland and Elton John, Rumer was nominated for two Brit awards on 13 January 2011. She has performed at several festivals such as Glastonbury Festival. Her latest album This Girl's In Love: A Bacharach and David Songbook was released in November 2016.
Song Academy
Sacha Skarbek
Sacha Skarbek is a British two time Ivor Novello Award winner and Grammy nominated songwriter, producer, film scorer and multi-instrumentalist. Sacha is best known for writing James Blunt's hit singles "You're Beautiful" and "Goodbye My Lover" as well as Miley Cyrus' hit song "Wrecking Ball". Sacha has worked with artists such as Adele, Lana Del Rey, Jason Mraz, Tears for Fears, Duffy and many more.
Song Academy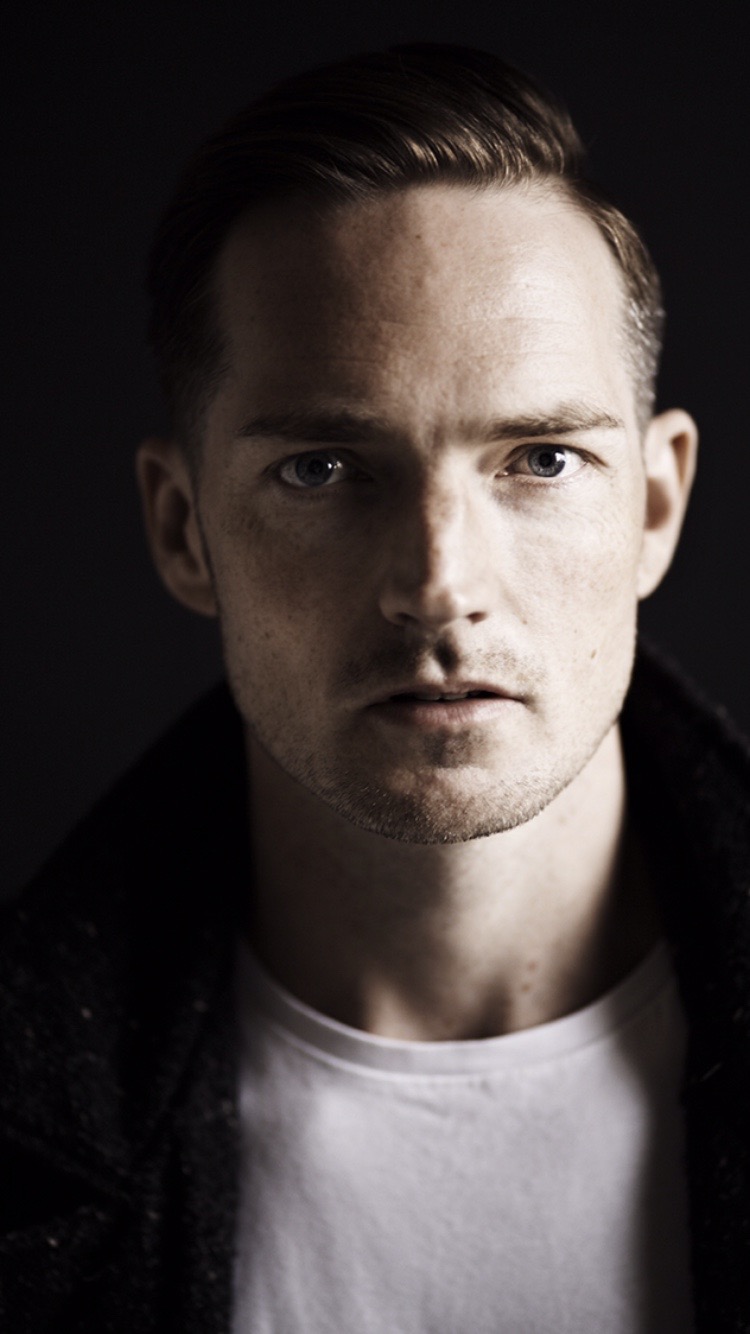 Dan Gillespie Sells
Dan is best known for being the lead vocalist and principal songwriter in The Feeling. Their debut album, Twelve Stops And Home sold over a million copies, whilst their second album, Join With Us reached the No. 1 spot in the UK Charts. The band's 5th album was released in March 2016.
Dan was the recipient of the 2015 Stonewall award for Entertainer of the Decade for his work in the LGBT community and the 2007 Ivor Novello Award for Songwriter of the Year.
Song Academy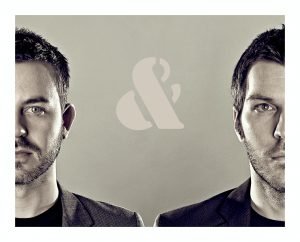 Sodajerker
Sodajerker is the songwriting team of Simon Barber and Brian O'Connor. Their podcast, which features long-form interviews with successful songwriters, has been downloaded millions of times since its launch in 2011. During the 100+ episodes to date, guests have included Paul Simon, Alicia Keys, Noel Gallagher, Cat Stevens, Rufus Wainwright, Neil Finn, Suzanne Vega, Eg White, Guy Chambers, Billy Bragg, KT Tunstall, Johnny Marr, Gilbert O'Sullivan, Gary Numan, Ben Folds Five, Neil Sedaka, "Weird Al" Yankovic, Joan Armatrading, Andy Partridge, Jimmy Webb, Imelda May and Tom Odell, among many others.
Song Academy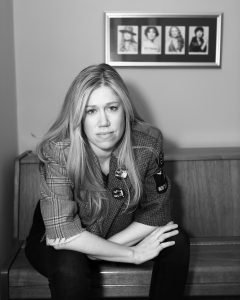 Sophie Daniels
Sophie is Head of Songwriting at The Institute of Contemporary Music Performance where she has been teaching for over ten years.
Initially from a varied musical education background of pop music, classical and musical theatre, Sophie's career in music has comprised; performing, writing and recording, roles at major record labels and a constant passion for teaching and enquiry in the world of popular music and songwriting.
Sophie's work as a songwriter has been particularly within the genres of Country, Pop and Folk. She is currently working with Americana Artists; Hannah Rose Platt, Kaity Rae and Megan O'Neill and Pop Singer/Songwriters; Laura Welsh and Liv Austen.
Sophie runs the innovative Masters programme in songwriting at ICMP which combines the study of Creative Process and hands on tuition in songcraft and hit songwriting with the latest in academic enquiry.
Song Academy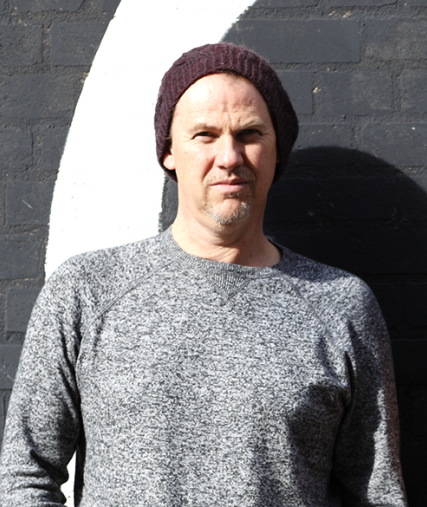 Bobby Pearce
Bobby began as a singer songwriter signed to a management company working with various producers and musicians before joining two artists from the same label to form a band. The band were signed to East West Records part of Warner Music Group and Intercord EMI.
Bobby has toured with The Commitments, played numerous festivals, and has TV and live radio experience. He is now working as a producer/songwriter for various artists and labels and as a vocal/performance coach.
Recent production/songwriting clients include Sam Smith, Snakeyman (Kidulthood).
Song Academy