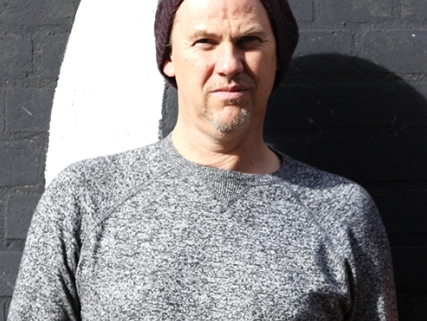 Bobby began as a singer songwriter signed to a management company working with various producers and musicians before joining two artists from the same label to form a band. The band were signed to East West Records part of Warner Music Group and Intercord EMI.  Bobby has toured with The Commitments, played numerous festivals, and has TV and live radio experience. He is now working as a producer/songwriter for various artists and labels and as a vocal/performance coach.  Recent production/songwriting clients include Sam Smith, Snakeyman (Kidulthood).
We asked Bobby some questions to help aspiring young songwriters on their songwriting journey
How old were you when you wrote your first song? Pretty old actually, 17 approx.
What was your first song about? Oh something no body ever writes about …the pain of love!!
Who inspired you to start songwriting? I don't know why I began to write…I guess it was a natural progression from loving to play and sing. I did however hear Your Song by Elton John, and loved its sentiment, simplicity, naivety and vibe, and realised that I wanted to write like that…if only.
What's your favourite song you've ever written? A song called Wishing, although I enjoy most of my babies!!!
How easy did you find it to get your music heard? I began on the Cabaret circuit, years ago, got an agent, she sent a couple of my originals to a management company (Flipbook Music) who signed me up as a song writer/artist.
What's your biggest regret as a young songwriter? I don't have any regrets, apart from lacking self belief which is a common trait among artists I guess.
What are your top tips for aspiring songwriters? Believe in yourself as much as possible, trust your own instincts, but be open to opinions and other peoples knowledge. We should share art around.
How do you write songs? I have always written my songs in batches. I go sometimes months or longer without feeling inspired, but then I go nuts!!. I usually begin with a concept but not always. As I have "matured" I have found that I use more colours in my songs if I am writing for myself. It depends on who I am writing for and what the genre is that dictates my process.
What do you especially like about The Young Songwriter competition?The competition is a wonderful outlet for aspiring creatives to share their talents, soul and voice with others, and to connect with the song writing community. They are the writers of tomorrow.
Are you aged 8-18?  Have you written your own songs?  Then enter The Young Songwriter 2019 competition!
https://www.songacademy.co.uk/wp-content/uploads/2018/12/Bobby-Pearce.jpg
507
427
songacad
https://www.songacademy.co.uk/wp-content/uploads/2015/01/masterlogo1.png
songacad
2019-03-05 11:57:50
2019-03-05 11:57:50
Special feature on SAYS19 judge, Bobby Pearce