The Young Songwriter Competition is for both aspiring young songwriters who already have some experience as well as young people who want to write their first song.
Benefit from our insightful feedback on your songs.   We'll help you write your best songs yet! As well as our song feedback service (giving tips & advice on your lyrics, melodies & composition/structure), we also offer 121 online song clinics to help you develop your songs (for example, looking at lyrics, melodies, song structure, composition, recording & production).
Join our regular songwriting programmes, in term-time or the holidays. Check out our songwriting clubs, holiday workshops, 121 songwriting sessions & residential songwriting Summer camp, which have many stimulating songwriting briefs and songwriting techniques to push you to write songs in different ways. There is plenty of 121 guidance & opportunity to ask questions. Plus you'll meet other passionate young songwriters.
Learn from our blogs for beginners & advanced songwriters.  The blog section of our website has many posts on how to get started, write in different styles & develop your songwriting.
+ Follow our social media channels to hear latest songwriting news & tips first!
We're looking for pure songwriting talent. Professional recordings are not required as songs will be judged on their originality, lyrics, melody, composition and hit-making potential! We judge every song on three key elements: lyrics, melody & chords/instrumental (see below). Then there's the 'S Factor' – is it a sensational song?
Lyrics: Demonstrates both technical and artistic competency, highlighting emerging originality. Material is imaginative and technically accomplished with rhyme, meter & creative language.
Melody: Compliments the chord progression and other surrounding musical characteristics. Melodic content demonstrates variety by using range, rhythm and pitch effectively. Demonstrates the ability to write functional harmonic progressions that complement the melodic content. The melody is memorable.
Chords/Instrumental: Harmonic progressions are balanced and provide a sufficient amount of interest throughout the song in relation to the other musical components.
We provide a golden opportunity for aspiring young songwriters to get their songs heard by some of the best songwriters (including Fraser T Smith, Calum Scott, GRACEY, Miranda Cooper, Amy Wadge, Plested, Jimmy Napes & Tom Grennan!) and stand out in the music industry – with the opportunity to perform in a live showcase in London, win some great prizes and connect with each other as part of our vibrant community of young songwriters.
The Young Songwriter Competition 2023 judging panel includes Fraser T Smith, Miranda Cooper, Tom Grennan, Plested, Eg White, Jimmy Napes, Amy Wadge, Sacha Skarbek, Emily Phillips, Janet Devlin, Dan Gillespie-Sells, Hannah V, Simon Aldred, Grace Davies and Calum Scott.
With so much going on in the world, it's never been more vital for young people to be able to channel their energy and emotions into something positive, which is what The Young Songwriter competition encourages and facilitates through songwriting. Every young person has something to say, a story to tell, or a message to share – that's why Song Academy is so important to our community.
FRASER T SMITH
Young songwriters are the future of music. A great song will always stand the test of time far beyond our years. I think this competition is important because every songwriter I've worked with was always waiting to be discovered.
Naughty Boy
When I was 13 years old I started writing songs, and over the following years I became more and more obsessed with it. But the thing that always kept me awake at night was how to get them out there for people to hear them. This is why I think the Song Academy Young Songwriter competition is a great way to inspire and help through this process, and its something I wish had been around when I was starting out.
Tom Odell
It was a great pleasure to judge The Young Songwriter 2018 competition this year. I was incredibly impressed by the level of songwriting and musicianship among these young individuals.
Guy Chambers
I'm very glad to be part of The Song Academy Young Songwriter 2018 judging panel. Good songwriting is the foundation of all good music. This competition is also simply a great way for songwriters to meet other like minded people and I'm happy to encourage anyone to connect and excel in this beautifully expressive art form and cannot wait to hear the songs.
Imelda May
It's been an absolute privilege to listen to so much young talent, this competition is so important not only to showcase young talent but to also give an opportunity to be heard by the music industry from a young age – I'm very confident that the future of music is in some of the songwriters I've listened to for this!
AMY WADGE
A half day recording session with a top producer in London
Professional music video and photos from recording session
Yamaha instrument up to £1,000 in value
Focusrite Scarlett Solo Gen 3 Studio Bundle + Novation Launchkey Mini
IK Multimedia Total Studio 3.5 Max Software
The winner & selected finalists will perform at our Young Songwriter 2023 showcase at The Tabernacle, Notting Hill, London on Saturday 23rd September 2023
All top 30 finalists' songs have the opportunity of being uploaded to Amazing Radio
EACH FOR THE 8-12 & 13-18 CATEGORIES
Focusrite Scarlett Solo Gen 3 Studio Bundle + Novation Launchkey Mini
IK Multimedia Total Studio 3.5 Max Software
The winner & selected finalists will perform at our Young Songwriter 2023 online showcase on Sunday 24th September 2023
All top 30 finalists' songs have the opportunity of being uploaded to Amazing Radio
A half day recording session with a top producer in London
Professional music video and photos from recording session
A Yamaha instrument up to £1,000 in value
Scarlett Solo Gen 3 Studio Bundle + Novation Launchkey
IK Multimedia Total Studio 3.5 Max Software
The winner & selected finalists will perform at our Young Songwriter 2023 showcase at The Tabernacle, Notting Hill, London on Saturday 23rd September 2023
All top 30 finalists' songs have the opportunity of being uploaded to Amazing Radio
Testimonials

from SAYS finalists.
Being a self confessed bedroom musician the Young Songwriter competition has given me the opportunity to take my songs into the real world.
Laura, Finalist
Not only do professionals hear my music, but there's also a lot I can learn from the other young songwriters around me.
Bella, Finalist
It encourages young people to believe in themselves.
Roman, Finalist
I like how it is focused on songwriting and not particularly vocal or instrumental talent, especially in this day and age, where that's a critical factor for success. But if you can write a hit, it's arguably more impressive than if you can sing one, and I think this competition shows that.
Sam, Finalist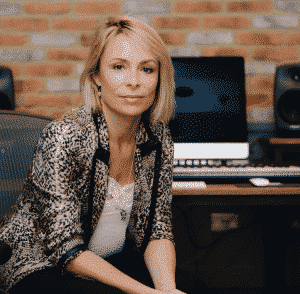 Miranda Cooper
Miranda Cooper is a British songwriter who has penned 4 UK number 1s with over 30 of her tracks reaching the top 10. At one point her songs spent more years on the English chart than any other female songwriter in history.
As a partner in the songwriting and production team Xenomania, Miranda found commercial success and critical acclaim writing songs for Girls Aloud and Sugababes, Pet Shop Boys, Franz Ferdinand, Kylie, Alesha Dixon and many more. 25 years on she is still celebrating success having written emerging Warner artist Griff's debut single 'Mirror Talk' and multiple tracks with rising star Maisie Peters including her singles 'John Hughes' and 'Elvis Song'. She has also been working with hotly tipped artists Cloves and Mae Muller.
Alongside her work in pop music Miranda has also been focusing her talents on writing musicals.
Song Academy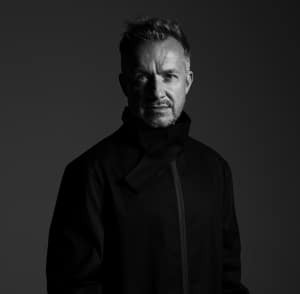 Fraser T Smith
As a producer for some of music's biggest names, Fraser T Smith has a remarkable track record. He has worked with the likes of Adele, for whom he co-wrote and produced the Grammy winning single Set Fire To The Rain (2011), as well as Stormzy, whose BRIT Award winning debut album Gang Signs & Prayer (2018) Fraser wrote on and produced. Fraser also contributed to Stormzy's second album Heavy Is The Head (2019), reaching the number one spot on both the UK Official Singles and Albums Chart in January 2020. Fraser worked with Dave to co-produce his Mercury Prize winning debut album Psychodrama (2019) and accompanied Dave for an electrifying performance of his track Black at this year's BRIT Awards. It is this catalogue of work that has seen Fraser become one of the most in demand creators in contemporary music today.
Fraser's debut album as Future Utopia, 12 Questions was recently released via Platoon/70Hz. The album sees Fraser taking centre stage and features an incredible roll call of some of Britain's most vital and brilliant artists. Stormzy, Dave, Kano, Ghetts, Bastille, Es Devlin, Simon Armitage, Idris Elba are just some of the names featured on the album. The album is based on a series of twelve universal, human and urgent questions, all born of Fraser's own anxieties about the world today. The album discusses issues including faith, freedom, race, gender, wealth, equality and ecology.
Song Academy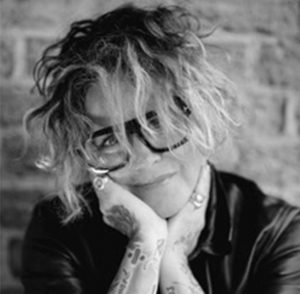 Amy Wadge
Grammy winner, Amy Wadge, is one of the UK's most prolific contemporary songwriters.
She has co-written both for and with established and emerging artists alike, amongst them: Camila Cabello, Alicia Keys, Kacey Musgraves, John Legend, Joshua Bassett, Noah Cyrus, Diana Ross, Tom Grennan, Anthony Ramos, Kylie Minogue, Lady A, Keith Urban, James Blunt, Mae Muller, Christina Perri, Mahalia, Griff, Shakira,
Amy's most notable success to date comes from her long-established writing partnership with Ed Sheeran.
Amy's artiste profile has been elevated in recent years as the songwriter and performer behind the BBC Drama series "Keeping Faith". The songs from this series have left an emotional connection with their audience and has in turn resulted in Amy performing live again, touring the UK, Europe and the USA
Song Academy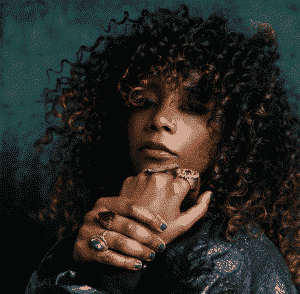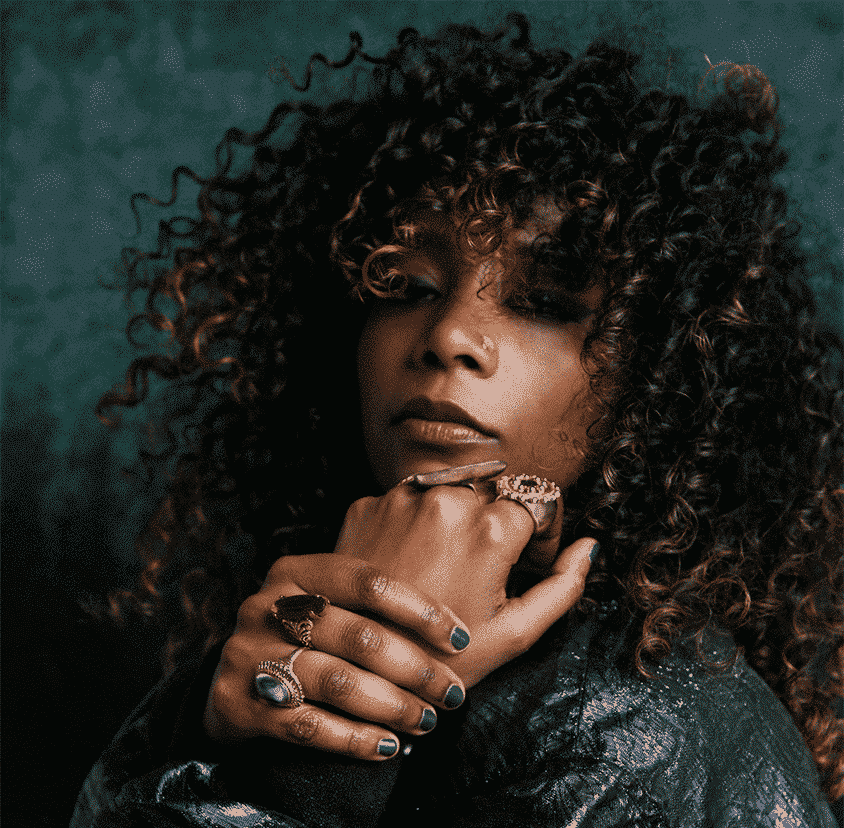 Hannah V
A pioneer in a new generation of entrepreneurial female producer/songwriters, Hannah V has worked with some of the world's most in demand major label artists including Stormzy, TOBi and JP Cooper.
After producing and co-writing tracks for JP Cooper's Top 10 album Raised Under Grey Skies (Island Records) in 2017, Hannah scored her first Gold certified album and now continues to regularly produce tracks for JP Cooper.
Other writing and production credits include five-time GRAMMY-winning Lalah Hathaway, Yola, Misha B, Shystie and MOBO nominated artist Andreya Triana. Hannah was appointed to the Ivors Academy Songwriting Committee in 2020.
Alongside her undeniable skills as a songwriter and producer Hannah has balanced a stunning performance career. Her performances included playing stadiums and arena tours with Rihanna, Jessie J, Eminem, Lalah Hathaway, Jason Derulo, Taio Cruz and Anastasia.
Song Academy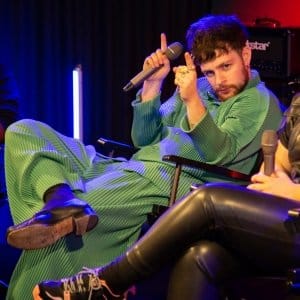 Tom Grennan
Born in Bedford but based in London, singer-songwriter Tom Grennan first found fame as the guest vocalist on Chase & Status's track 'All Goes Wrong'. A Hottest Record on Annie Mac's Radio 1 Show, the track gave Grennan the chance to cut his teeth in the Radio 1 Live Lounge and on BBC Two's Later… with Jools Holland.
Tom's first album Lighting Matches was one of the 10 best-selling debuts of 2018. Filled with huge tunes like 'Found What I've Been Looking For', 'Barbed Wire' and 'Something In The Water', the album showcased Tom's emotional, careworn voice, a rasp full of devilment and mischief as well as love and solace.
His new single, This is the Place, from his forthcoming album is out now. It's about finding a place of complete calm and escaping utter chaos and carnage. Tom's second album is called Evering Road.
Song Academy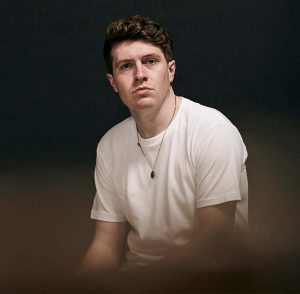 Plested
Phil Plested, who performs as "Plested" is a singer/songwriter from Croxley Green, Hertfordshire. He began writing songs at school (Rickmansworth) and was scouted at a talent show and signed to Island Records. He's spent the past several years penning songs for some of pop music's biggest names, including Lewis Capaldi ("Hollywood" and the UK and US Radio #1 "Before You Go"), Little Mix (the UK Top 5 single "Touch") and Kygo ("Remind Me To Forget" ft. Miguel & "Lose Somebody" ft. One Republic).
Phil most recently co-wrote "Leave Before You Love Me" for Marshmello x Jonas Brothers as well as the Anne-Marie & Niall Horan duet "Our Song". He is in the studio with Lewis Capaldi, Dermot Kennedy, Niall Horan & Clean Bandit to name a few.
Song Academy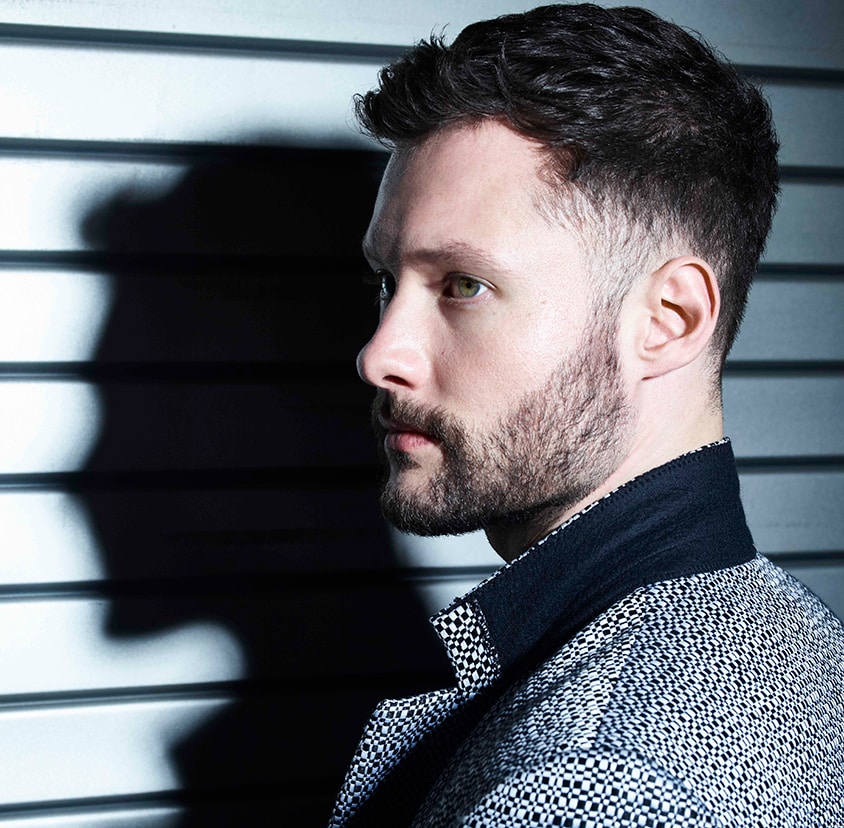 Calum Scott
With his stripped-down and sweetly devasting rendition of Robyn's 'Dancing On My Own', gaining more than 550 million streams worledwide, Calum has launched his debut album 'Only Human'. The lead single 'You Are The Reason' embodies Calum's singular ability to transform pain into beauty. He says "At first I got caught up in trying to write the kind of songs I thought people wanted to hear. But after a while I realised that the more honest and real I was, the more easily it flowed. It ended up becoming a process of getting out everything that's been on my mind over the years and it felt very therapeutic. To me 'Only Human' means being okay with how you feel, and getting rid of all that shame. My hope is that these songs encourage people to embrace who they are, so that there's a little less fear in the world and a lot more love."
Song Academy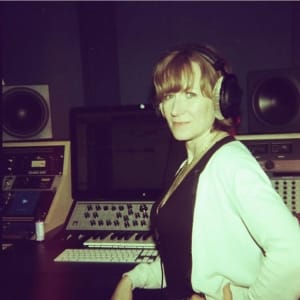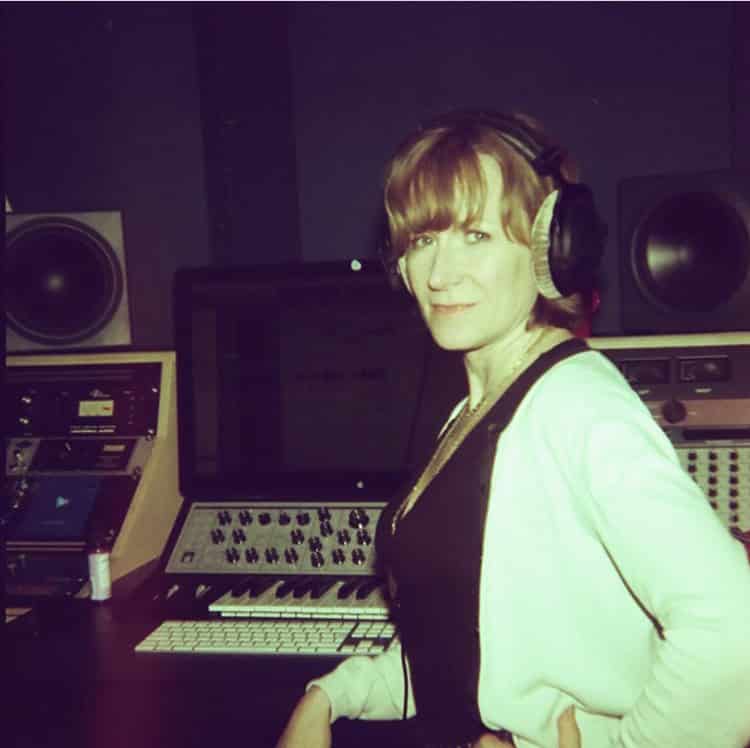 Emily Phillips
Emily has had Platinum records on either side of the Atlantic, with John Newman, Rizzle Kicks, Big Time Rush, and DNCE. Emily is on the Songwriter Committee for the Ivor Novellos. Her latest release is "Loch Ness Monster," a new song from TIDAL Rising star Matilda Mann which aired on BBC6. Other recent releases include the DNCE Platinum single "Hands Up", Soak "Everybody Loves You" (a UK Radio1 Hottest Record in the World), Soak "Knock me off my feet" and Bearson and Weathan Feat. Soak, "Win you Over " (currently on a Coca Cola campaign in the US), Dan Owen, and Ruti (The Voice).
She has recently written with L Devine, Isaac Elliot, Nicole Sherzinger, Louisa Johnson, and many more.
Song Academy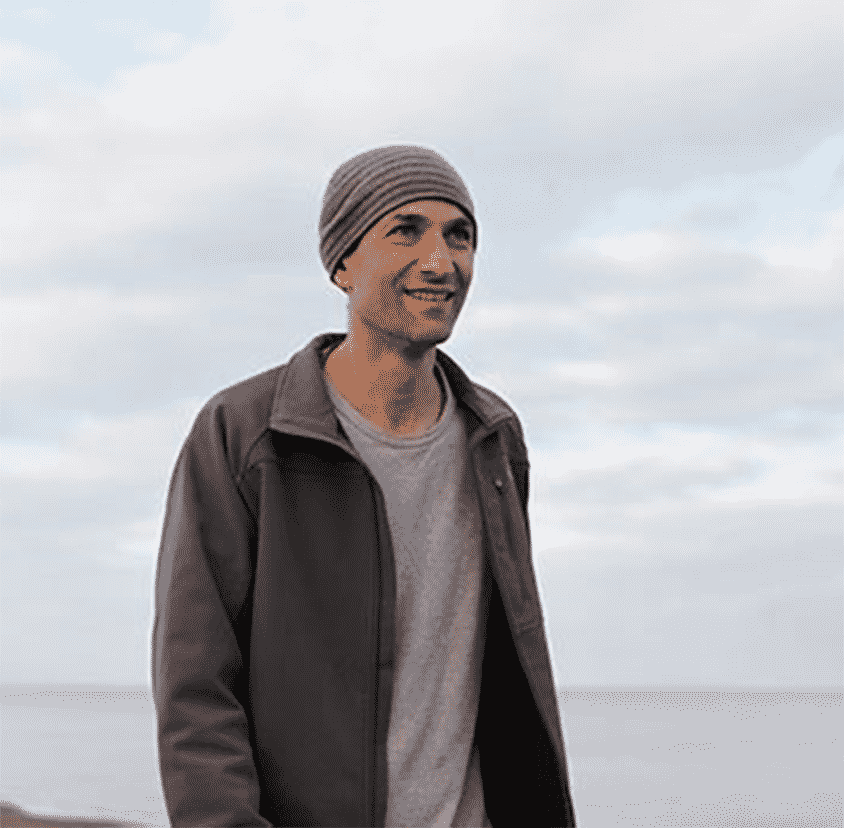 Eg White
Eg is a Grammy nominated songwriter and producer who has won the prestigious Ivor Novello award twice, including one for 'Songwriter of The Year'.
Eg is primarily known for his work with artists such as Adele 'Chasing Pavements', Sam Smith, Linkin Park 'One More Light', Celine Dion, Florence and the Machine, Dua Lipa, Pink, Joss Stone, James Morrison 'You Give Me Something' to name a few.
He has recently been working with artists Nick Jonas, Sigrid, Stormzy, Lennon Stella, NAO, James Bay, JHart, Birdy, Stefflon Don, Ray Blk, The Knocks, Ben Platt, Elderbrook, Elle King, Kylie, Monica Martin, Tom Grennan, Maisie Peters, L Devine, Lapsley, James Arthur, Olivia Dean, Tom Tripp, Junior, Crystal Fighters, Conrad Sewell, Delilah Montagu, Kaiser Chiefs and The Vamps.
Song Academy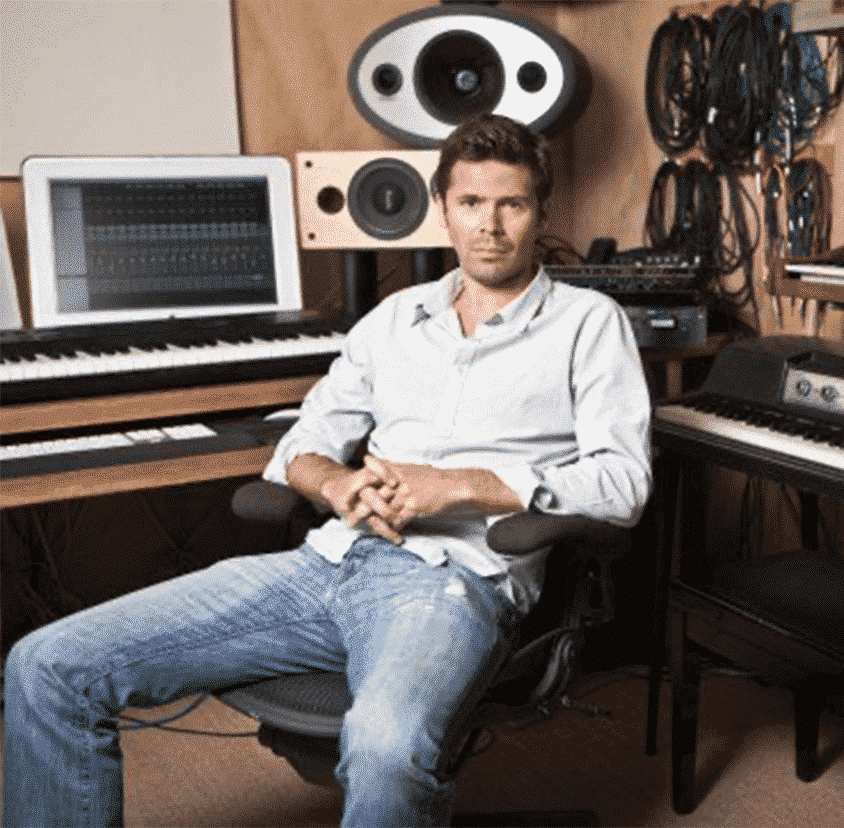 Sacha Skarbek
Sacha Skarbek is a British Ivor Novello Award two-time winner and Grammy nominated songwriter, producer, film scorer and multi-instrumentalist. He is best known for writing James Blunt's hit singles You're Beautiful, Goodbye My Lover and Wisemen, as well as Miley Cyrus' Wrecking Ball and Adele's Cold Shoulder. Over the years he has worked with countless artists such as Jason Mraz, Lana Del Rey, Tears For Fears, James Bay, All Saints, Aurora, Sigrid, Backstreet Boys, Gavin James, Jessie Ware and many more.
Song Academy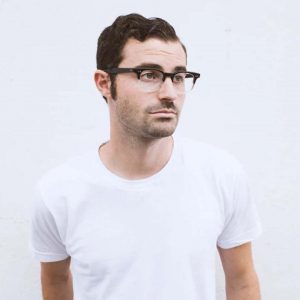 Jimmy Napes
Jimmy is an English songwriter and record producer. He's won many awards, including an Academy Award, a Golden Globe Award, 3 Grammy Awards, and 2 Ivor Novello Awards. Jimmy is best known for his work with Sam Smith ('Stay with Me', 'Writing's on the Wall', 'Lay Me Down', 'Too Good at Goodbyes', 'Dancing with a Stranger'), Disclosure ('Latch', 'You & Me', 'White Noise', 'Magnets'), Clean Bandit ('Rather Be')' Stormzy ('Crown') and Taylor Swift ('Christmas Tree Farm'). He also has songwriting and producer credits with many other leading artists.
Song Academy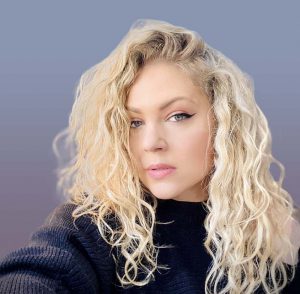 Maegan Cottone
Brit Award Nominee Maegan Cottone is one of the UK's most in demand topliners/songwriters/vocal producers, having sprinkled her magic on artists like Demi Lovato, Britney Spears, Olly Murs, Little Mix, Ke$ha and worked with the likes of Rodney Jerkins (Darkchild), Jean Baptiste (Chris Brown / Black Eyed Peas), Will I Am, DJ Mustard, Cathy Dennis (Katy Perry, Britney Spears), Ella Henderson, Dallas Austin, Shae Taylor (Beyonce), TMS (Lewis Capaldi), Monsters & Strangerz (Jason DeRulo, Nick Jonas) Wayne Wilkins (Beyonce / Natasha Bedingfield), and many more.
Maegan has received Double Platinum awards for her singles "Move" by Little Mix, "Up" by Olly Murs & Demi Lovato, a Platinum award for her UK Top 10 single "Wish You Well" by Sigala ft. Becky Hill. As well as the writing credits, Maegan is also a sought-after Vocal Producer having notched up some mega-hits such as Sigma, Glitterball (UK #4), Black Magic (UK #1), Touch (UK #4), Reggaeton Lento (UK #5) , Shout Out To My Ex (UK #1).
Song Academy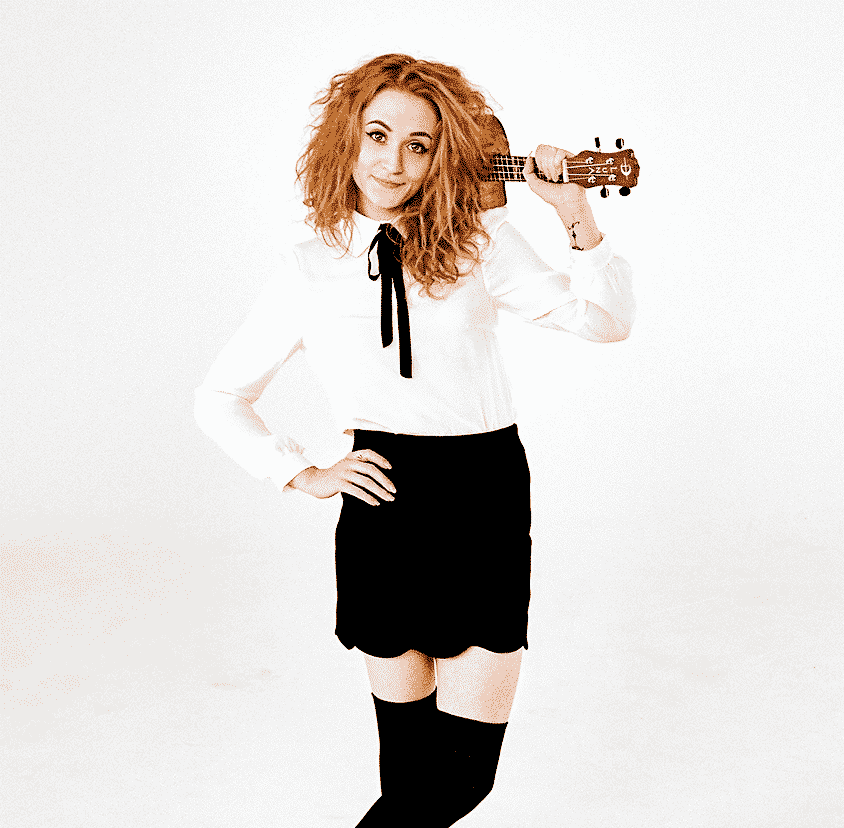 Janet Devlin
Northern Irish singer-songwriter Janet Devlin grew up outside the village of Gortin in County Tyrone, the only girl and youngest of four in her family. Fuelled by a love of bands like Foo Fighters and Red Hot Chili Peppers and inspired by their songwriting, hidden away in her parents' shed she taught herself to play instruments by ear and penned her own songs where nobody else could hear her sing. Janet's creativity and output can rarely be stemmed, and this is evident by the growth of her online presence, predominantly on Facebook and YouTube. She was included in the UK Book of YouTube 2018; an industry manual containing the top 100 most influential content creators in the country.
Song Academy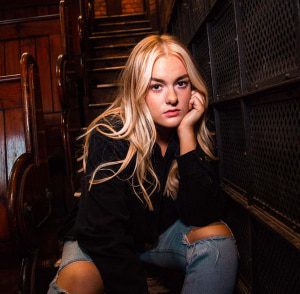 Grace Davies
Singer-songwriter Grace Davies recently released her long-awaited EP 'i wonder if you wonder'; a personal collection of tracks marking Grace's astounding progress since she embraced the journey into releasing independently. This collection includes 'roots' which hit an impressive #3 in the UK iTunes Singles Chart.
Over the past few years she has collaborated with Frances, Amy Allen, Jin Jin, Lostboy, David Sneddon & Biff Stannard amongst others.
Song Academy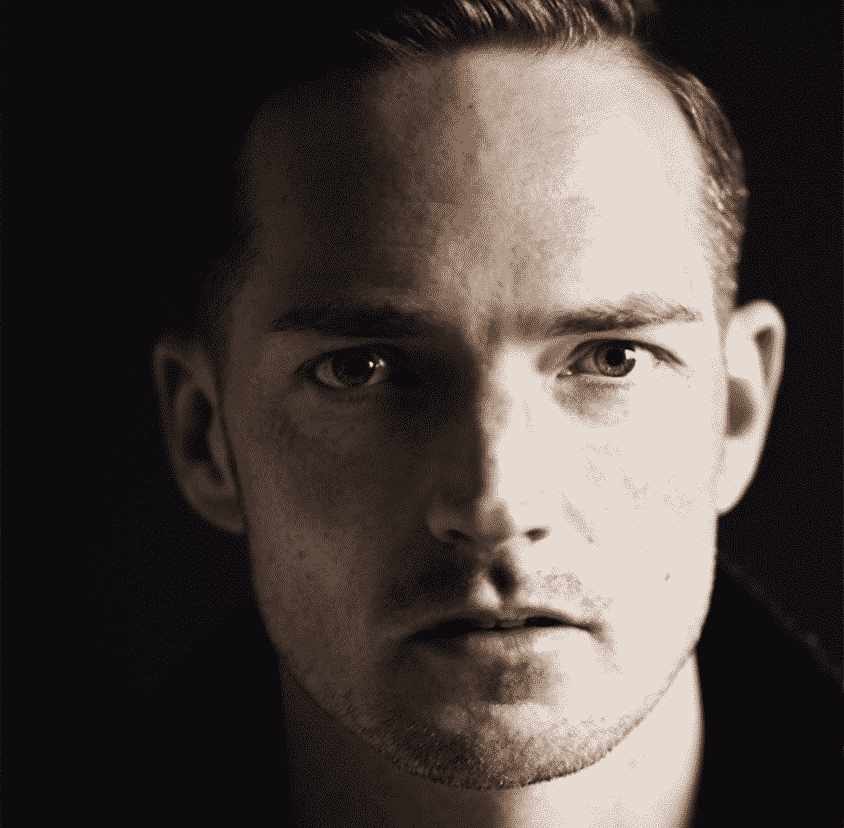 Dan Gillespie Sells
Dan is best known for being the lead vocalist and principal songwriter in The Feeling. Their debut album, Twelve Stops And Home sold over a million copies, whilst their second album, Join With Us reached the No. 1 spot in the UK Charts. The band's 5th album was released in March 2016.
Dan was the recipient of the 2015 Stonewall award for Entertainer of the Decade for his work in the LGBT community and the 2007 Ivor Novello Award for Songwriter of the Year.
Song Academy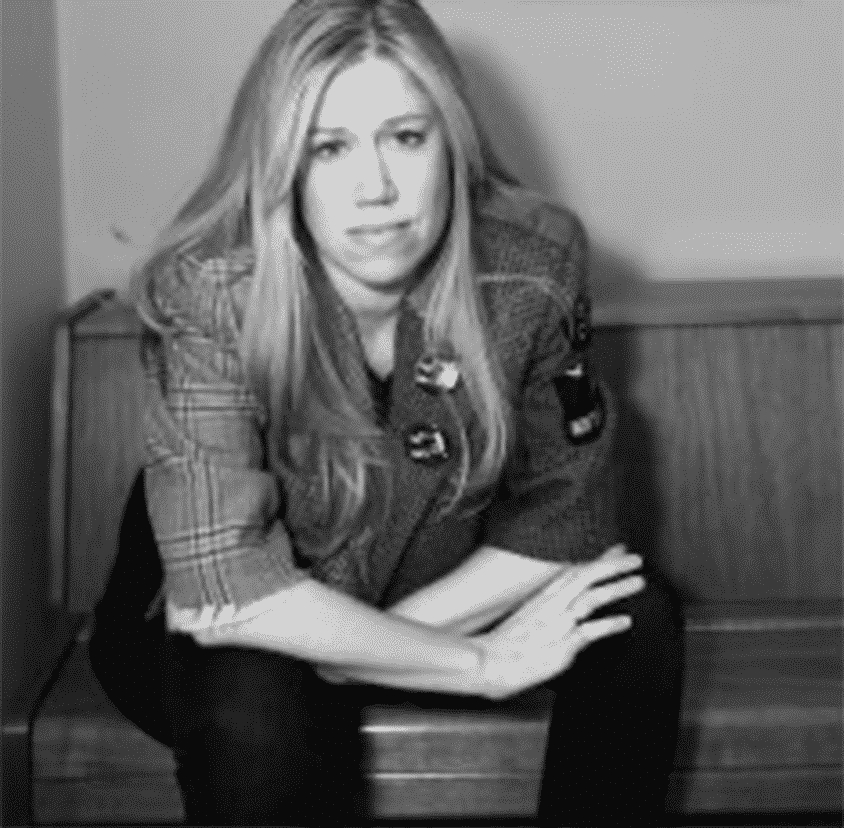 Sophie Daniels
Sophie is Head of Songwriting at The Institute of Contemporary Music Performance where she has been teaching for over ten years.
Initially from a varied musical education background of pop music, classical and musical theatre, Sophie's career in music has comprised; performing, writing and recording, roles at major record labels and a constant passion for teaching and enquiry in the world of popular music and songwriting.
Sophie's work as a songwriter has been particularly within the genres of Country, Pop and Folk. She is currently working with Americana Artists; Hannah Rose Platt, Kaity Rae and Megan O'Neill and Pop Singer/Songwriters; Laura Welsh and Liv Austen.
Sophie runs the innovative Masters programme in songwriting at ICMP which combines the study of Creative Process and hands on tuition in songcraft and hit songwriting with the latest in academic enquiry.
Song Academy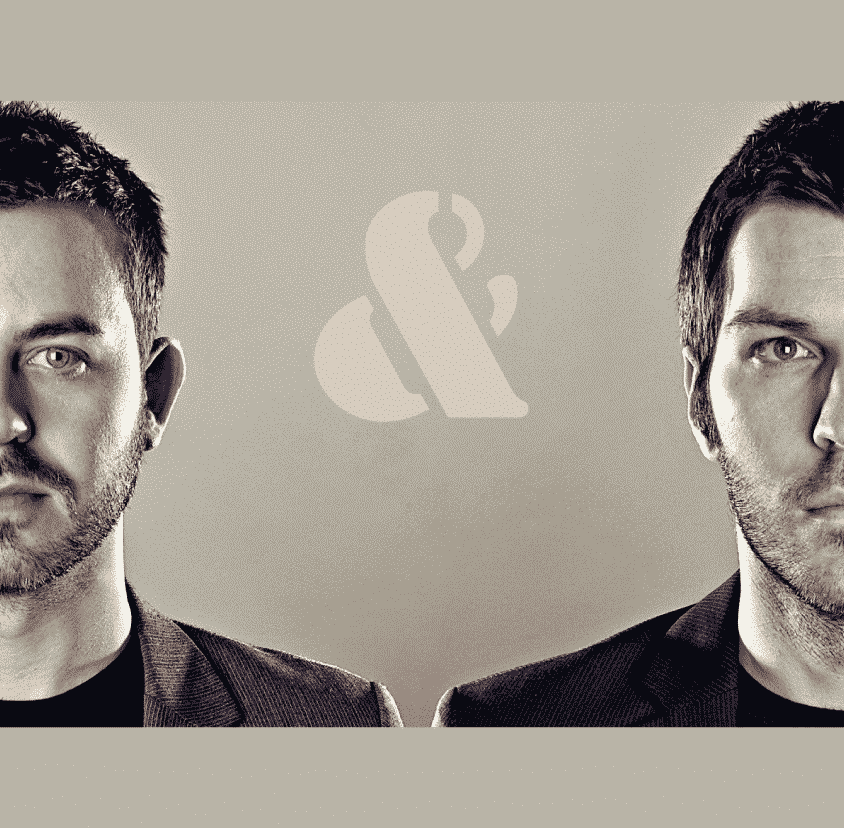 Sodajerker
Sodajerker is the songwriting team of Simon Barber and Brian O'Connor. Their podcast, which features long-form interviews with successful songwriters, has been downloaded millions of times since its launch in 2011. During the 100+ episodes to date, guests have included Paul Simon, Alicia Keys, Noel Gallagher, Cat Stevens, Rufus Wainwright, Neil Finn, Suzanne Vega, Eg White, Guy Chambers, Billy Bragg, KT Tunstall, Johnny Marr, Gilbert O'Sullivan, Gary Numan, Ben Folds Five, Neil Sedaka, "Weird Al" Yankovic, Joan Armatrading, Andy Partridge, Jimmy Webb, Imelda May and Tom Odell, among many others.
Song Academy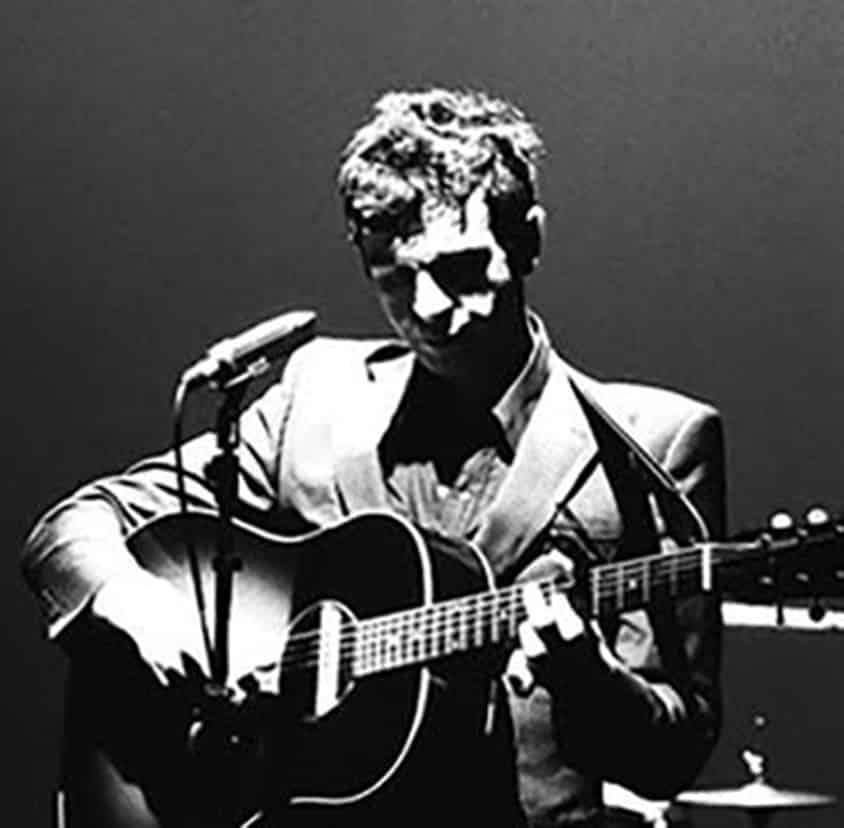 Simon Aldred
Ivor Novello Award winning songwriter Simon Aldred is also recognised by some as singer songwriter Cherry Ghost.
His ability to see, absorb and articulate the world around him in the most relatable way has served him well. None more so than on a trip to India where, inspired by all that is India, he wrote "People Help the People". Not only did this song win him the Ivor Novello but also caught the ear of then new artist Birdy whose cover of the song has sold over a million copies and streamed over 140,000,000 times on Spotify alone.
Simon's first collaborative session with an artist was with Sam Smith. That session resulted in "Leave Your Lover" and a creative relationship set in stone.
Simon's work as both writer and artist continues to attract the most diverse fans from London's Ray Blk, to Sam Smith, Liam Gallagher, Rag'n'Bone Man, Rhys Lewis and Avicii - all of whom he has written songs with. Recent sessions include Boston Bun, Celeste, Chaya, James Bay and Claudia Valentina.
Song Academy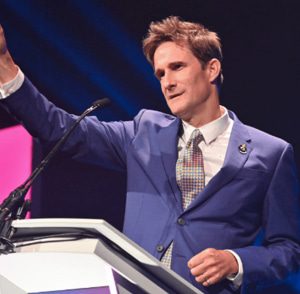 Crispin Hunt
Crispin Hunt is a renowned multi-platinum-selling songwriter and producer, having worked with artists including Jake Bugg, Florence and The Machine, Lana Del Ray, Ellie Goulding, Maverick Sabre, Newton Faulkner, Natalie Imbruglia, Bat For Lashes, Rod Stewart, You Me At Six, Tom Grennan, Luke Sital-Singh and numerous others.
In 2016, Hunt was appointed Chair of BASCA (now known as The Ivors Academy). In this role, he campaigns for songwriters' rights, including the EU Copyright Directive and Broken Record campaigns.
Song Academy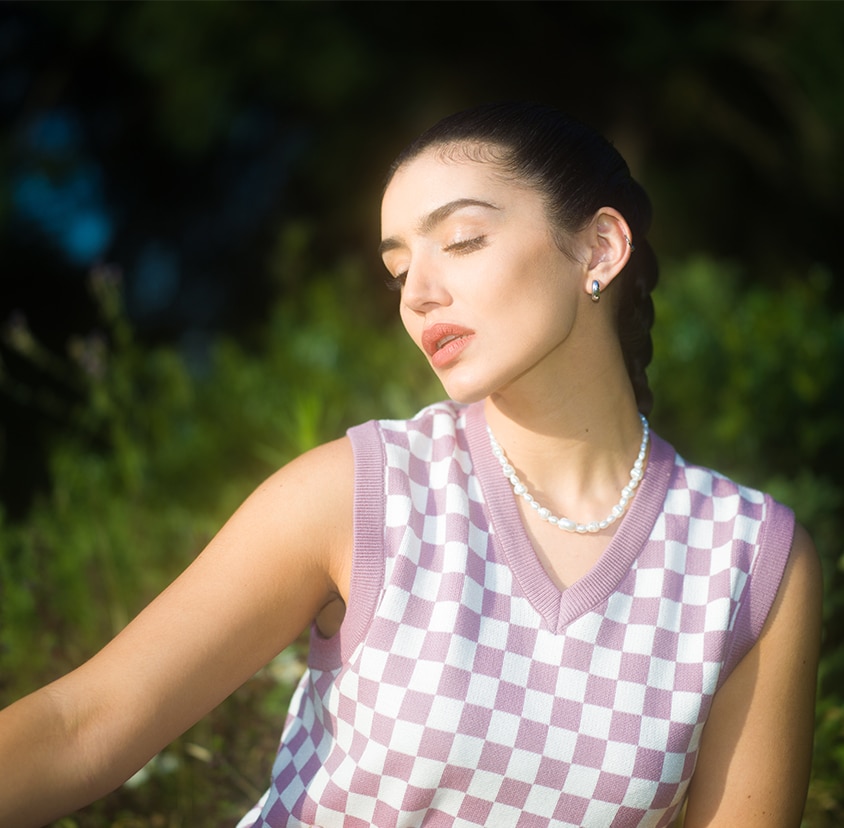 GRACEY
Not only has she released a string of brilliantly relatable and catchy-as-hell pop gems, GRACEY has racked up over 140 million streams to date, a UK Top 10 hit and a BRIT Award nomination in the process. A wild, rare feat for a new artist; and indicative of her knack for creating earworm melody and lyrics that cut deep into certified bangers.
It's a talent that she's brought in a songwriting capacity to other artist projects, with cuts including Anne-Marie ('Psycho'), Jonas Blue ft RAYE ('By Your Side'), Tiësto ft Rita Ora ('Ritual'), KSI, Meghan Trainor, Olly Murs, TWICE and more.
Song Academy