Winners of The Young Songwriter 2022 competition
The Young Songwriter 2022 competition gives the unheard youth a voice and platform to express themselves and be heard. The standard of finalist songs entered this year was exceptionally high. To select the winners we listened for inventiveness, creativity & bravery with lyrics & melodies illuminating our imaginations, as well as the overall impact of the song. The future of music is bright and diverse.
SAYS22 Star Judges include Tom Grennan, Amy Wadge, Miranda Cooper, Tom Odell, Eg White, Jimmy Napes, Emily Phillips, Plested, Hannah V, Sodajerker, Sacha Skarbek, Calum Scott, Dan Gillespie Sells, Janet Devlin, Simon Aldred & Grace Davies
Drumroll please! The winners of the hotly contested Song Academy Young Songwriter 2022 competition, in its 12th year, have now been revealed. This year's competition attracted an impressive 852 high quality entries from aspiring young songwriters aged 8-18 across the world, both experienced young songwriters and those who've written their first song.
The Young Songwriter competition stands for the craft and art of songwriting in its purest form, enabling young songwriters to aspire to the very best melody, lyric, structure, concept, harmony, mood and impact a song can have. It inspires young people to think about and speak up about things that are important to them personally, in their community and in the wider world and get their voices heard. It's a supportive community where young people feel brave and can express themselves, celebrate individuality and be themselves. The benefits from this unique community are far reaching, especially the positive boost to mental health.
What makes a sensational song is ultimately subjective. The winners' songs were selected as they stood out for their creativity, invention & courage with lyrics & melodies illuminating our imaginations as well as the overall impact of the song. Congratulations also go to all SAYS22 finalists and our vibrant community of young songwriters around the world.
Fraser T Smith (songwriter, producer and SAYS21 judge) said "With so much going on in the world, it's never been more vital for young people to be able to channel their energy and emotions into something positive, which is what The Young Songwriter competition encourages and facilitates through songwriting. Every young person has something to say, a story to tell, or a message to share – that's why Song Academy is so important to our community."
As well as The Young Songwriter competition, Song Academy run songwriting clubs in term time, songwriting workshops in the holidays, song feedback reports, recording & production workshops, bespoke songwriting workshops & birthday parties.
Official sponsors of The Song Academy Young Songwriter 2022 competition are YouTube Music, Yamaha, Soundtrap, Focusrite, PRS for Music, IK Multimedia, ICMP and Orange Learn.
UK/IRELAND, 13-18 YEAR OLDS WINNER: SISI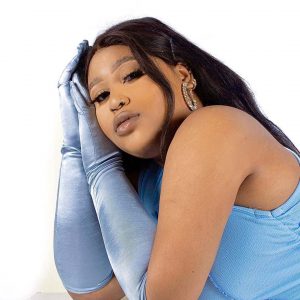 UK/IRELAND, 8-12 YEAR OLDS WINNER: JOHNNY BEAU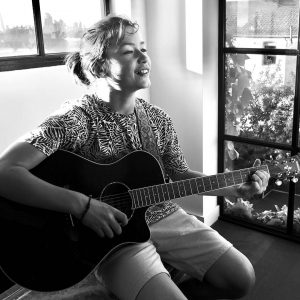 INTERNATIONAL, 13-18 YEAR OLDS WINNER: JOEY WILBUR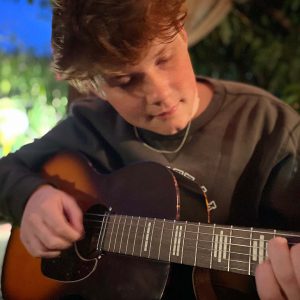 INTERNATIONAL, 8-12 YEAR OLDS WINNER: EVA STEINERT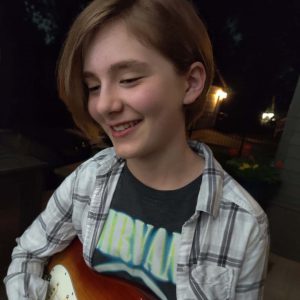 SAYS22 Official Partners include First News, Amazing Radio, BMI, Ivors Academy, FAC, SoundCity, AOC, MUSIC:ED, The Troubadour, Sing Up & Fun Kids Radio
NOTES TO EDITORS:
SONG ACADEMY – helping every child find their voice and find their tribe
Founded 13 years ago, Song Academy is dedicated to the future of music and the wellbeing of young people aged 8-18. Our mission is to help children from all backgrounds find their voice and find their tribe, through writing their own original songs at a formative time of their life. We aim to take them from their first song to developing their first album. We nurture young writers, artists, musicians, producers and creative thinkers, empowering young people to achieve their full potential and shape their future.
We are the leading platform for young songwriters.  Our focus is on the craft of songwriting, creating lyrics and music. We believe that songwriting and music can transform the lives of young people. Young people are growing up in a competitive, fast-changing and potentially isolating environment, leaving them vulnerable to various pressures and issues with their mental health. Songwriting enables young people to communicate their thoughts and feelings and connect to others. Through this creative and therapeutic process, they can discover their identity, overcome challenges, feel empowered, and advance their general writing and social skills. Not only can the songs they write advance potential musical careers, but also spark debate, build connection with peers and shape their future.
Song Academy runs after-school clubs, holiday workshops, school workshops, birthday parties and an annual international Young Songwriter competition. As a result of our programmes, we have seen an increase in confidence, self-esteem, creativity, motivation, well-being and technical songwriting ability of our members.
Email: rowena@songacademy.co.uk. Tel: 07710 023743
ORIGINALITY • CREATIVITY • COURAGE • INDIVIDUALITY • SELF ESTEEM • INSPIRATION • RESILIENCE • CONNECTION • RESPECT
https://www.songacademy.co.uk/wp-content/uploads/2022/06/SAYS22-winners-announcement.jpg
1080
1080
Rowena Atkins
https://www.songacademy.co.uk/wp-content/uploads/2020/11/song-academy.png
Rowena Atkins
2022-06-27 11:50:43
2022-06-27 11:50:43
Winners of The Young Songwriter 2022 competition