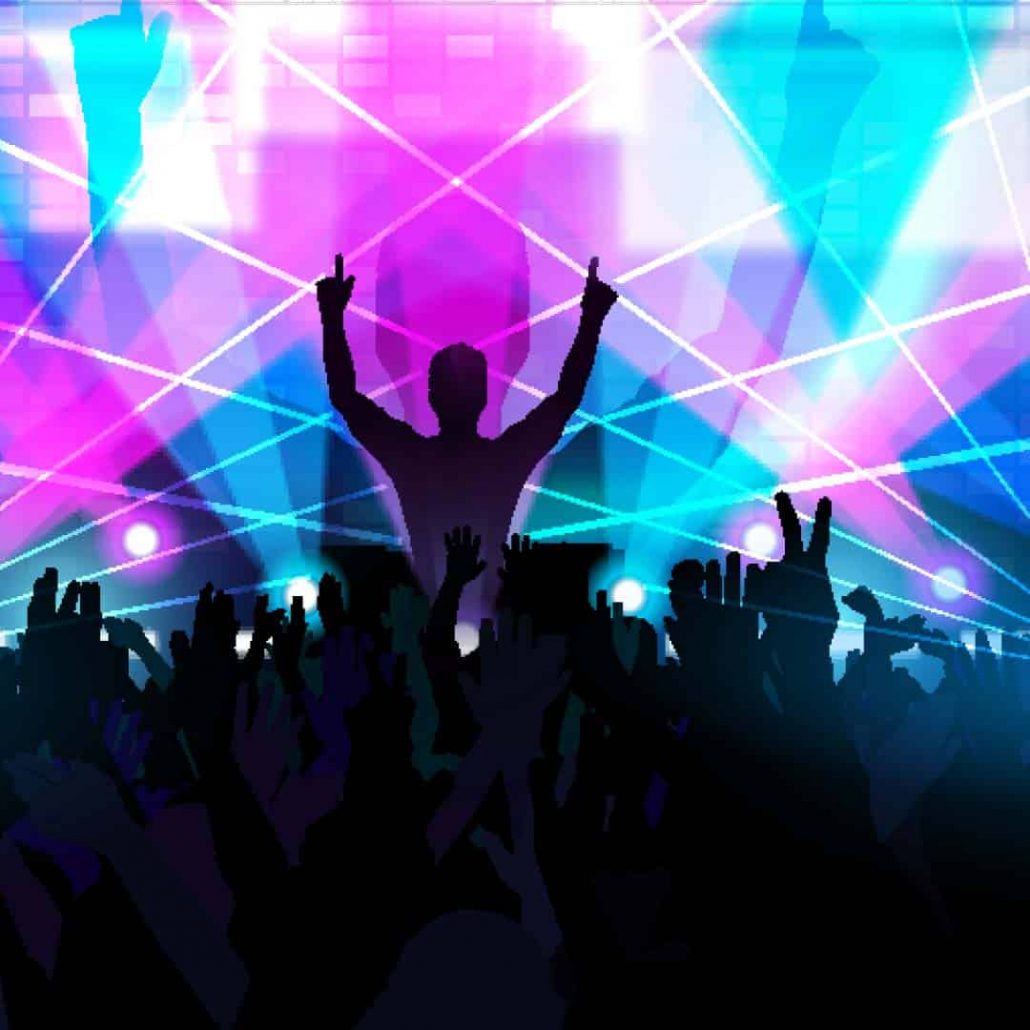 Spotlight on the Dance song genre
The aim of our spotlights on different song genres is to make it easy for Music teachers to bring to life the different contemporary music styles.  In addition, for English teachers to have the knowledge and a great instrumental track for pupils to write song lyrics in a style of music they choose.
EDM are the initials for Electronic Dance Music which is a wide range of genres made for nightclubs and festivals.
Disco is one of the biggest precursor of EDM that started to use mostly these so called "4 on the floor" beats where the drum kick stays steady, typical for most dance music nowadays. With the appearance of synths, samples and electronic drum beats, several genres were born from the 1980s like Electro, House and Techno music. The clubbing culture evolved differently in Europe and America but from the 2000s EDM music's popularity increased globally and many different sub-genres continued to develop.
We've looked at some of the key features of instrumentation, rhythm & beat and chords & harmonies in Dance songs.  Plus we've selected some Dance songs to have a listen to.  Pupils can use our demonstration instrumental track to write their lyrics & melodies over.
Instrumentation
EDM music like the name says is mainly made of electronic sounds and synths. The development of digital production on computers made easy and accessible the manipulation of audio files, complex arrangement with many details and sections, sampling and the use of synthetic effects.
Rhythm and Beat
We are talking about club music so obviously, the goal is to dance, to feel energised. The grooves are mostly fast using strong drum kicks, a lot of percussions and synths that moves with a lot of up beats. Depending of the genre, we could eventually hear a funky guitar or keys that adds even more rhythm.
Chords and Harmonies
The energy of any kind of EDM music comes from the rhythm, the hooks and the sound aesthetic. Some genres use only a few basic chords. some others get influenced by jazz, soul or even classical music.
Demonstration instrumental track
You can use our demonstration instrumental track below to have a go at putting your lyrics and melodies over a Dance style instrumental.  The Demo instrumental has a typical fast beat using a lot of effects, electronic sounds and synths.  The song structure of this instrumental track is:
Intro x4
Verse x8
Prechorus x8
Chorus x8
2nd Verse x8
2nd Prechorus (Buildup) x8
Chorus x8
Chorus x8
Outro x4
SONG REFERENCES
WAKE ME UP – AVICII
Avicii was one of the well known producers that made an impact on the EDM scene. This production has a pop song character but have some typical dance parts led by melodic synths.

TITANIUM – DAVID GUETTA
One of the oldest players in the clubbing game released this classic with the iconic SIA

THIS IS WHAT YOU CAME FOR – CALVIN HARRIS
Another DJ who created this Dance production in collaboration with Rihanna.

SYMPHONY – CLEAN BANDIT
Clean Bandit is a band that is well know for creating clever dance songs with a touch of classical music by using a lot of strings.

https://www.songacademy.co.uk/wp-content/uploads/2022/01/dance-image.jpg
1080
1080
Rowena Atkins
https://www.songacademy.co.uk/wp-content/uploads/2020/11/song-academy.png
Rowena Atkins
2022-10-22 21:22:48
2022-11-18 12:27:00
Spotlight on the Dance song genre