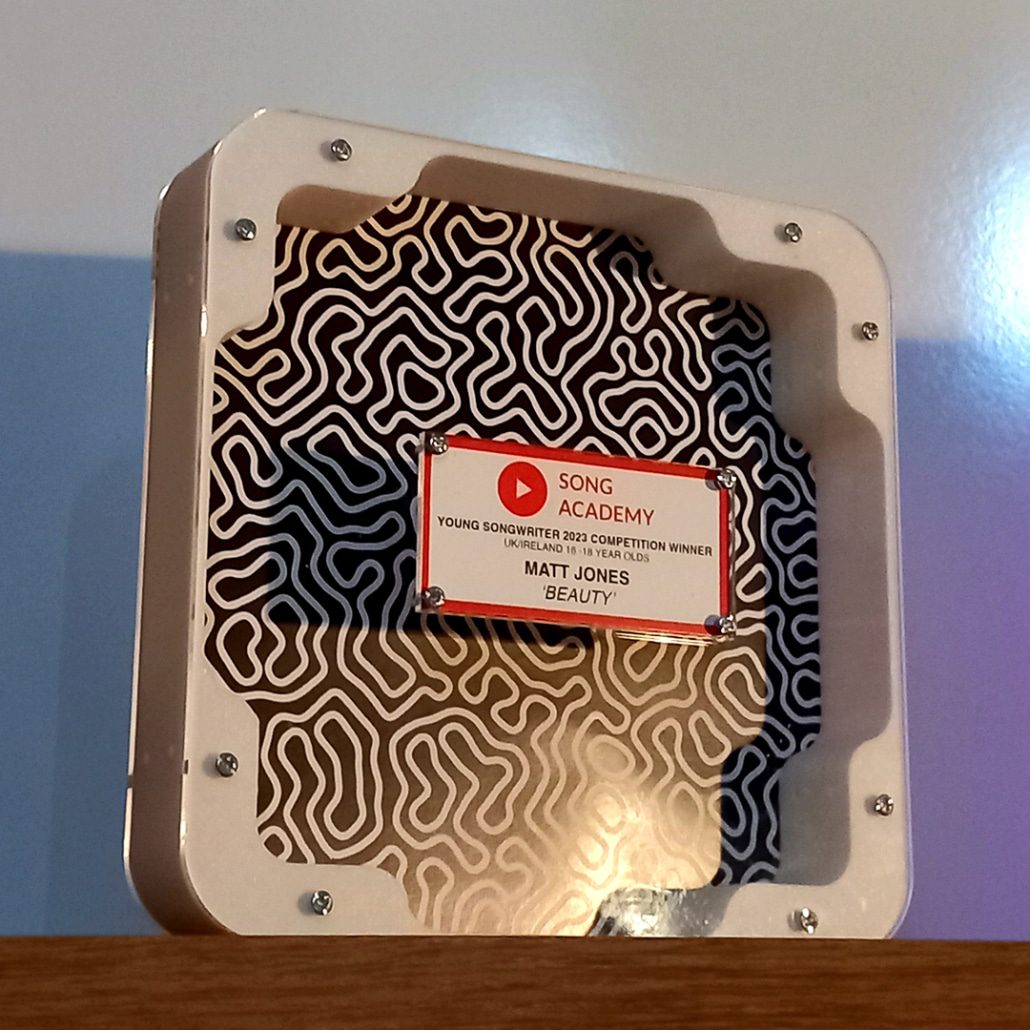 The Young Songwriter 2023 Trophies
The Young Songwriter trophy is revealed at The Young Songwriter 2023 showcase at The Tabernacle, Notting Hill. Designed by Finnian Feez, designer, musician & songwriter and graduate of Central Saint Martins. It's stylish, original, creative and has a powerful message.
We are thrilled with our iconic trophies for The Young Songwriter competitions! After an introduction from the head of product design, Paul De'Ath at Central Saint Martins, Finnian Feez was given the brief of designing and building a trophy for The Young Songwriter competition which would symbolise the power of songwriting, fit the brand values of Song Academy and connect with the thoughts, wants and desires of our worldwide community of young songwriters.
The design is perhaps not what you'd expect from a trophy, and just in case you're thinking why are we giving an empty box to the winners, here's some insight into the design!
Finnian said at The Young Songwriter 2023 showcase "Each trophy has a different graphic inside them, all similar – signifying your shared goal and love of music, but each is unique, because, you're all unique, and that is something that needs to be celebrated and encouraged to filter into your songwriting.
 
These empty boxes are a metaphor. They stand for the fact that no physical object will be the reason for you creating a song. Whether a guitar, piano, drum, synthesiser, whichever instrument it is, they're just empty boxes – it's what you have within you that leads to the creation of a song. So these trophies are a token of that message.
 
The trophies are made from recyclable or compostable materials and can be dismantled and rebuilt to clean or replace parts if needed.
 
Songwriting isn't easy. Creation in general is difficult, sometimes it can even seem impossible. Sometimes we can lose sight of why we even create in the first place or doubt that we have the ability. If we're able to remind ourselves that it's something that lives within us, and we're true to ourselves, then we can overcome any creative challenges that might arise. We hope that in some way the message behind this trophy will help all of you as you grow and develop as songwriters and music makers."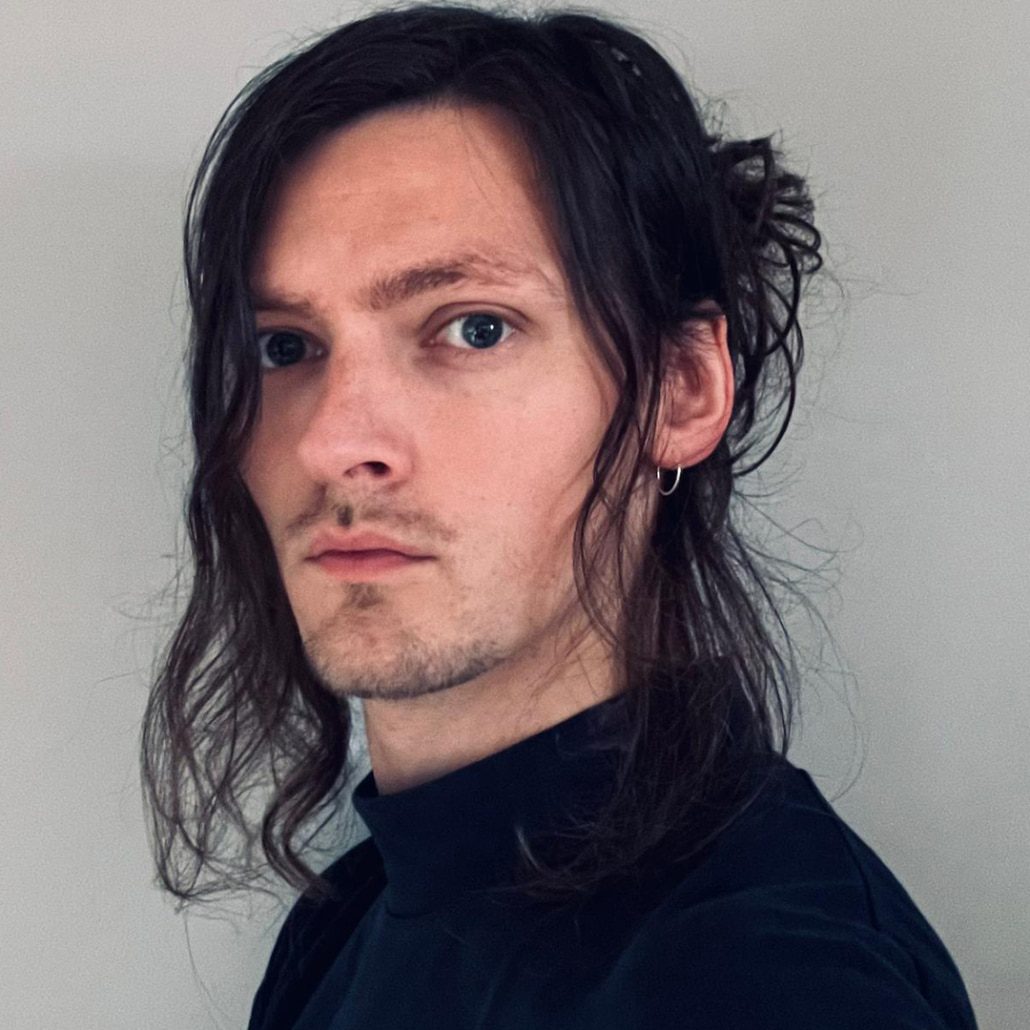 We think that Finnian has designed the perfect trophy for The Young Songwriter competition.
We're looking forward to The Young Songwriter 2024 competition. Get your songs ready to enter between the 1st February and 31st March 2024!
https://www.songacademy.co.uk/wp-content/uploads/2023/09/Matt-Jones-trophy-at-home-square.jpg
1080
1080
Rowena Atkins
https://www.songacademy.co.uk/wp-content/uploads/2020/11/song-academy.png
Rowena Atkins
2023-09-29 20:41:02
2023-09-29 20:41:04
The Young Songwriter 2023 Trophies