What's it like to listen to all The Young Songwriter 2022 entries?
I have been amazed at the songs in this year's Song Academy Young Songwriter 2022 competition.
Award winning songwriter, Emily Phillips, chairs the main Song Academy Young Songwriter 2022 competition * judging panel and has had the stimulating & challenging experience of listening to and judging all 852 songs entered into this year's competition.  A team of masters in songwriting students at ICMP and the Song Academy team helped Emily with the judging process to select the top finalists.
Emily has had top ten hits on both sides of the Atlantic and has worked with artists including Florence and the Machine, Sigrid, John Newman, Rizzle Kicks, Big Time Rush, DNCE, SOAK, and Nicole Scherzinger. Emily has also had 4 Hottest Records in the World as chosen by BBC Radio 1, including "Everybody Loves You" (SOAK), which was played on U2's latest world tour. Emily recently had a no. 1 iTunes hit called "Racing Cars," with Ruti (winner of The Voice). Emily has just had a Gospel musical for Broadway commissioned by Ken Davenport in New York.
Here's how Emily described her experience of judging The Young Songwriter 2022 competition.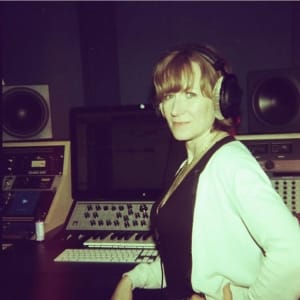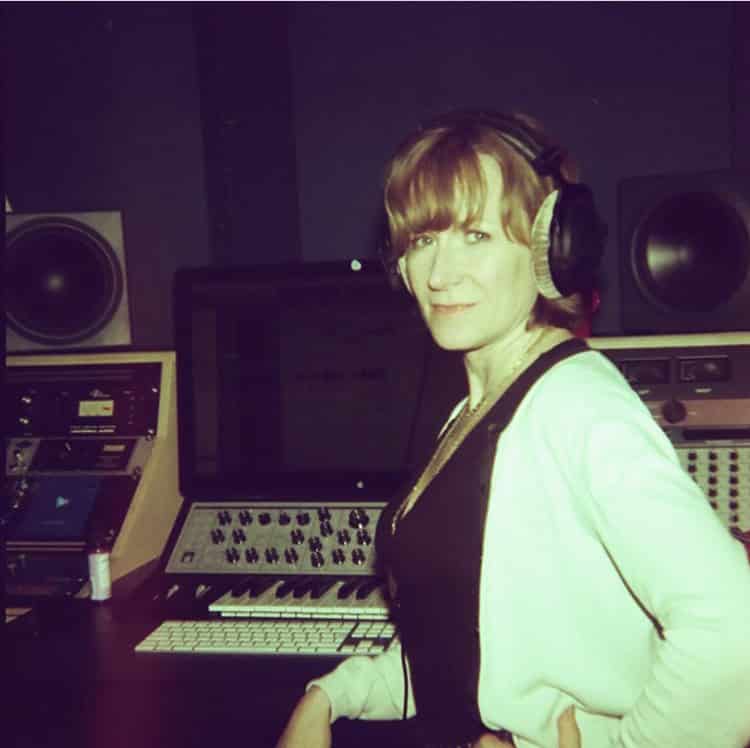 There were hundreds of songs to listen to, a fairly daunting task as judging them requires my full attention for each and every song. Some songs simply invite me to listen to them and others might take a few listens before I fully realise their value. Sometimes songs make us listen again and again and we still can't exactly say why. There are no steadfast guidelines for what makes a song great, but one thing they all have in common is an ability to connect with the listener. Young people have a unique way of expressing themselves, they are a new generation experiencing life in the most vivid and visceral way, so if a young artist can capture that lucid state of mind with musicality and integrity, they have every chance of writing a great song.The lyrical subjects once again varied enormously. I can't say there weren't a few songs about the end of the world, such is the anxiety of the youth regarding climate change and war. Also there was a preoccupation with how phones erode family life, and how unkind social media can be.  But in more cheerful news, there were also many songs about love, nature, politics, gender politics, families and happiness to name a few topics. Whatever the reason for writing a song, there is no doubt that expressing feelings and turning them into a song can be empowering for young people.
I am always looking for originality in whatever shape or form that may come, as well as beautifully crafted songs wherever possible. As I have said in previous years, we are deluged with music on streaming platforms and so much of that music is copycat generic pop. Great artists historically have been found and nurtured by record companies, where the best AnR aim to give the public what they don't yet know that they want. In other words, great artists become so because they are nurtured and given the time it takes to master their art. The Song Academy gives young aspiring songwriters a chance to do just that. Being a part of the judging process is an honour which, despite my experience as a songwriter, continues to inspire and inform me for which I am very grateful.
* In its 12th year The Young Songwriter 2022 (SAYS22) competition is the world's leading songwriting competition for young aspiring songwriters, aged 8-18 (under 19 years), to get their songs heard by leaders in the industry & connect to a talented tribe of young songwriters aged 8-18 across the world.
Keep tuned to the Song Academy social media platforms to be the first to hear all upcoming announcements!
https://www.songacademy.co.uk/wp-content/uploads/2022/04/what-it-is-like-judging-all-entries.jpg
1080
1080
Rowena Atkins
https://www.songacademy.co.uk/wp-content/uploads/2020/11/song-academy.png
Rowena Atkins
2022-04-25 21:03:55
2022-04-26 10:00:08
What's it like to listen to all The Young Songwriter 2022 entries?